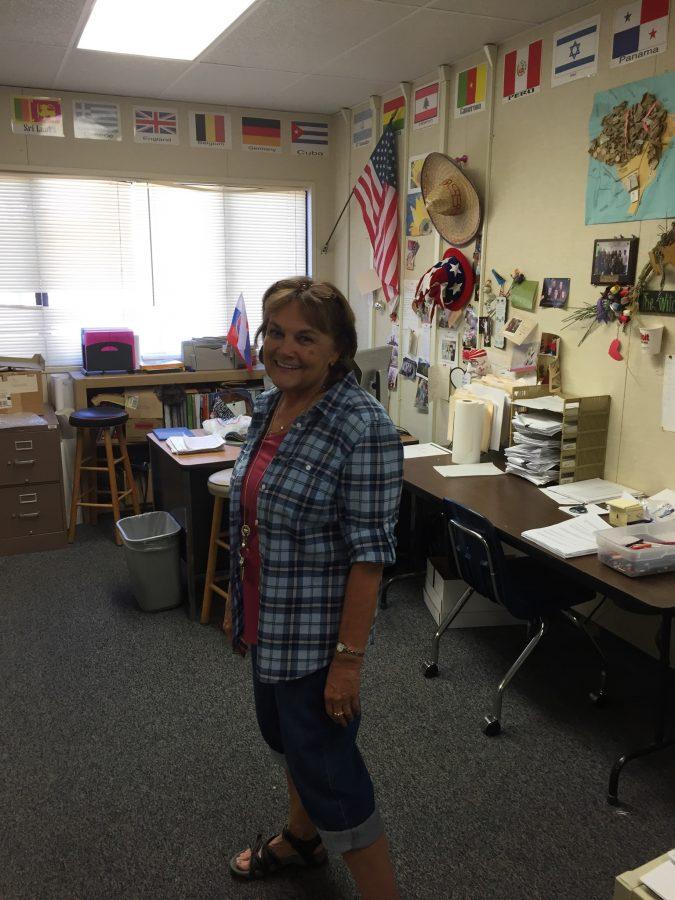 Aditya Shivaram
   With the hustle and bustle of school, many of us have been unable to connect with our teachers, leaving a void in the place of their backgrounds. Mrs. Bertell has given the students at Quartz Hill an insightful view of her life, as she discussed facts about her family, education, and personal life.
   Back when Bertell was in elementary and junior high school, her favorite subjects were literature and geography. As she moved on to high school, she enjoyed subjects regarding life sciences the most, such as biology, anatomy, and physiology.
   When Bertell finally reached college, she majored in anthropology and instantly fell in love with the course. To attain the needed credentials and degrees to teach, Bertell attended many different institutions such as the University of California Los Angeles, San Bernardino Valley College, University of La Verne, and Cal State University Northridge. She originally graduated from CSUN, but she also went to different schools simply because they provided courses that she wanted to take. From there, Bertell started teaching and has been doing so for over thirty years, in both private and public venues.
   She was able to get a job at a private school in the late seventies when grants for the field work were hard to come by. Because she majored in anthropology, Bertell knew that it was her passion to teach history, as it encompasses the subjects she learned in college. She chose this career path due to familial reasons as well, since it allowed her to be closer to her children rather than being off thousands of miles away doing field work. Her decision to teach Human Geography and World History stems from the fact that it revolves around the ideas of people, history, and how humans live today.
   When asked why Bertell wanted to teach AP, she stated, "When you have accomplished a certain level, it is sometimes difficult to muster the diligence to take on a new level. I want to prepare them to 'muster the diligence.'"
   Some may know that Mrs. Bertell does not like to mix technology with education because she is not very good with it herself. She says that technology is almost like an animal: it can smell her fear and devise ways to check her efforts. She believes the internet can be useful to us, as information is highly accessible. However, it has reached a point where, instead of helping our intellectual strides to be more efficient, we are less knowledgeable of information and more satisfied with our own laziness. This results in students learning less.
   Mrs. Bertell does not only revolve her life around school. Considering what she likes to do outside of school, Bertell stated, "I love to read and usually have several books going at once.  When I retire, I will travel and start a blog!" In addition, Bertell loves to paint, dance, and sing in her free time.
   When she is not in school, she loves to visit her children. Bertell has two kids, who are no longer young: a son named Michael, at the age of thirty-two, and a daughter named Meghan-Rose, age twenty-nine. As many parents would say, they are her "pride and joy in life."
   Teachers such as Mrs. Bertell hold such an important role in our lives, but her students barely know anything about her. A small window into her life gives us this unknown knowledge. Mrs. Bertell's students can now understand her on a deeper and more engaging level.