Is the Cross Country Team Losing it?
Quartz Hill's cross country team ran their first Golden League race recently, and unlike the past nine years, the Rebel's varsity boys' team may not be expecting a first place trophy. They took a major defeat during this race, and for the first time in nine years, a once unstoppable team seems to be defeatable.
Keith Karunaratne, a sophomore from Quartz Hill High School, stated, "The team was out of it. Everyone was complaining. Either they were hurt or didn't feel well. … It just wasn't a good day at all." Keith is not a varsity runner, but he ran for the victorious junior varsity team during that meet.
Jesse La, who is a junior at Quartz Hill High School, also spoke about the runners' feelings during that day. He stated, "If we win this year, it will be our tenth year of winning in a row, but a lot of our good runners decided to quit." The team must have taken a hit when their star runners decided to leave, leading to their first unexpected defeat.
However, La has not given up hope, and he explained, "There's still two more Golden League races, but if our top guys run fast enough, then we can still win." Even after this stumble, some players continue to have a positive attitude and don't plan on giving up on a winning streak. If the varsity boys' team can win Golden League this year, they will not only have their "bragging rights" in the league, but they will also show the perseverance and pride in overcoming this year's obstacles.
The team is looking forward to competing at the next two Golden League races which will determine whether the boys get to keep their winning streak.  Many on the Rebel team still have a positive attitude and are showing no signs of surrender.  If the team does prove to be victorious, they will once again exhibit the pride that is associated with the Quartz Hill cross country team.
About the Writer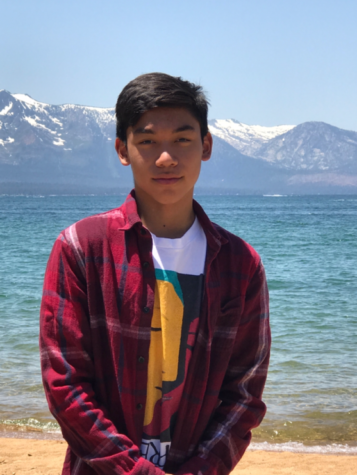 Dean Payne, Staff Writer
Hey guys, my name is Dean Payne.  I am 15 years of age and am currently a junior.  In my future, I would love to attend a top level engineering school...