Spanish 5 Challenges Advanced Students
Hang on for a minute...we're trying to find some more stories you might like.
At Quartz Hill, Spanish is taught as a foreign language for students of varying levels of experience and difficulty. Traditionally, there are only four levels of courses offered in the language, but the school now offers Spanish 5. Teachers Señora Reyes and Señora Vital opened up about this class that has only begun to be offered this year.
Officially called AP Spanish Literature and Culture, the course is taught by Señora Reyes.  She explained that the course is designed for seniors who have taken AP Spanish Language and Culture and have passed the AP exam.  This year, there are five students taking the course.
"It's for students who are looking for something different," said Ms. Reyes. The class covers different aspects of Spanish literature ranging from poetry to the varying literature movements in Spanish.
Next year, the teachers expect at least three times the amount of students in Spanish 5. The increase in numbers could call for a separate class period from Spanish 4. As of this year, there is a combo class of Spanish 4 and Spanish 5 due to the limited amount of students taking Spanish 5.
Students are expected to complete an extensive amount of work due each week. This, according the Señora Reyes, includes a reading assignment, ten literary devices, one FRQ (free response question), and a literary analysis to help prepare her students for the AP exam in May. This heavy workload is why students who take Spanish 5 are expected to comprehend the language at an advanced level.
Teaching two different classes at the same time and in the same room, Señora Reyes finds the situation "challenging" because she has "to pay attention to both classes." To ease the inconvenience of the situation, Reyes tries to coordinate quiz days and sends her students to the library every week to read out loud in Spanish.
Another Spanish teacher on campus, Señora Vital offered insight into Spanish 5 too. She said, "It's challenging and only students who are willing to put in the time and studying should take it." According to her, Spanish 5 requires rigorous preparation in the lower levels of Spanish.
This higher level Spanish class offers students who have chosen to take Spanish as their foreign language an opportunity to expand their linguistic comprehension of this language. The course challenges the students who do take the class, but the benefits of learning a second language at this level are innumerable.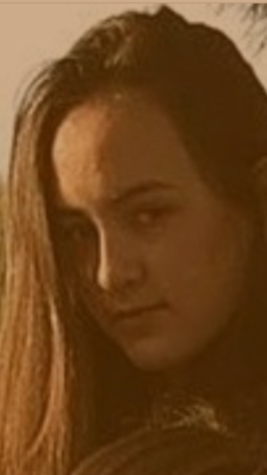 Averie Burke, Staff Writer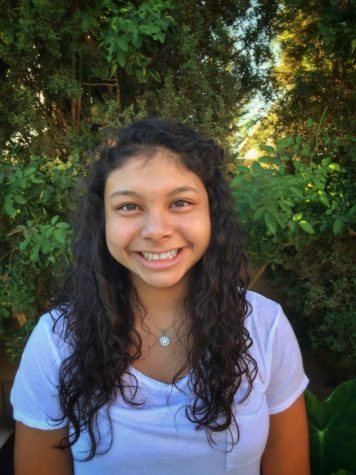 Jennifer Quijada, Staff Photographer
Hi, I'm Jen and I love to paint, play the piano, and take photos (obviously). My life isn't that interesting so that's all I'm saying.