The Revitalization of Mock Trial
Once known for their outstanding annual performance, Quartz Hill's Mock Trial Team, unfortunately, broke their first place streak last year by coming in at third place. In the 2016-2017 school year, Mock Trial underwent several dramatic changes, which may have accounted for last year's performance, including a new advisor and a team mainly composed of freshmen with no prior experience.
Mrs. DeGroff, the former Mock Trial advisor for many years, handed over the responsibility to Mr. House last year.
Mr. House reflected on his first year and explained why he decided to take on the role: "A couple students from the IB class asked me. Therefore, I thought it would be interesting to try near the end of my career at Quartz Hill. Going into this, I had no prior knowledge, which made me feel bad, and I was passive until I was accustomed to the way the program ran. Initially, Mrs. DeGroff helped me with the interviewing process and selecting people for the team. Additionally, she gave me general tips such as how to coordinate practices. However, for this year, I have been completely on my own."
Laura Pagliaro, a witness and unofficial timer on the team, shared her thoughts on what improvements could have been made in order to improve over the previous year's performance:
"The main reason for placing third, I believe, was that our team was small, and we did not have enough people to fill all of the positions, which resulted in some people having to play multiple roles. In my opinion, we could have placed first if we had more experienced members on our team and perhaps more practice time before the competition."
Despite the outcome of the last competition, new members are not discouraged from joining the team. In fact, they feel empowered to help strengthen the team.
Candice Shihady, a new member of Mock Trial, shared why she joined Mock Trial with knowledge of the previous competition: "I decided to join Mock Trial because the concept of experiencing a court trial seemed extremely fun and different. … Knowing about last year's mock trial team placing 3rd in the competition did not affect my decision of trying out to join the team. When any team changes advisors and coaches, it's only natural for things to take some time to go back to normal. I knew that whether the team won or lost would not change the amazing experience it was going to be for me and many others in Mock Trial."
Mock Trial will provide many students like Candice with skills that they could later utilize in their daily lives. These beneficial factors include analyzing information, having confidence in one's self, and performing in front of large audiences. With that being said, these benefits outweigh the looming memory of last year's broken streak. Now, with more experience, the team's goal for the upcoming competition is to improve from the last performance and secure first place.
About the Writers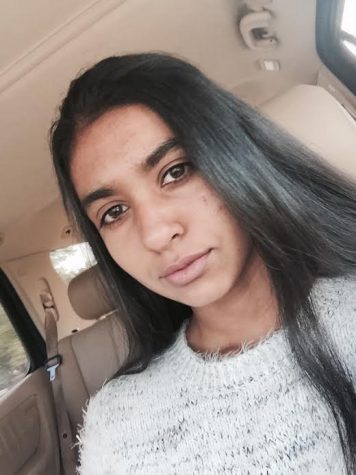 Amrita Sandhu, Copy Editor
Hello, my name is Amrita Sandhu. After school, I usually do homework, dance, play violin, or golf. Still, the majority of my time is spent watching a lot...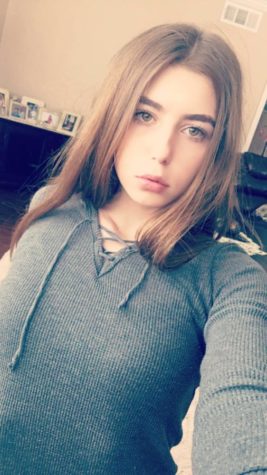 Aleksandra Brajanovska, Arts and Entertainment Editor
Hello, my name is Aleksandra Brajanovska! I am of Macedonia descent, and I am trilingual. I spend my free time reading, watching mystery shows, and going...