Wrestling Competes at Jack James Qualifier
The Jack James CIF qualifying wrestling meet took place on January 28th, 2018.  Although this meet marked the beginning of the CIF rounds for some players, it was the end of 2017-2018 season for many others. The Jack James Qualifiers took fourteen of Quartz Hill's top wrestlers and gave them a chance to compete for a title at CIF.
In the Jack James Qualifier, wrestlers of all 14 weight classes competed to place top four in their individual weight class.  However, if a school had two wrestlers that placed in the top four for the same weight group, then the school could only send the higher ranked wrestler to CIF. The runner up would not compete in CIF and would become a rank five wrestler. A school is only able to send one wrestler from each weight class.
The Jack James Qualifier was "a tough tournament for sure," according to Kevin Lee, a junior at Quartz Hill High School, who received a record of 2-2 at the meet. "During both of my losses, I had a chance [to win], but I didn't execute my skills properly, so I've got to keep working." Although Kevin Lee did not qualify for CIF, he still felt that he was able to learn, and he now knows what he needs to work on in preparation for next year's season.
Another wrestler, Isaac Ericson, stated, "I really enjoyed the meet, and I placed third in 152's.  If I could do it again, I would push a little harder in my match against the number one in my weight division."  Ericson is a junior who would have qualified for CIF if he was able to beat the number one in the 152 lbs weight division. Although Ericson placed third overall in his weight class, his score was not high enough to send him to CIF. Quartz Hill was only able to send the player who placed number one overall in the 152 lbs weight class.
The Rebel wrestling team sent 14 wrestlers to CIF, one from each weight class. Schools from all across the Antelope Valley sent a total of 56 wrestlers to compete in CIF.  Although most of the Rebel wrestling team will continue practice until the end of CIF, the Jack James Qualifiers marked an end to the season for many Rebel wrestlers.
About the Contributor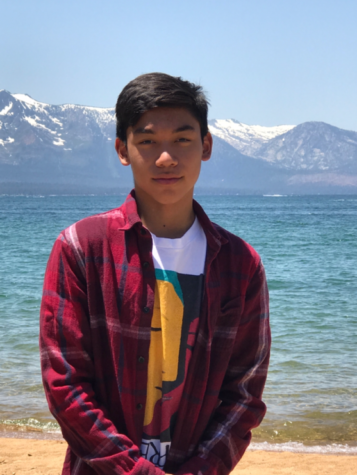 Dean Payne, Staff Writer
Hey guys, my name is Dean Payne.  I am 15 years of age and am currently a junior.  In my future, I would love to attend a top level engineering school...