Handball: Revived at Last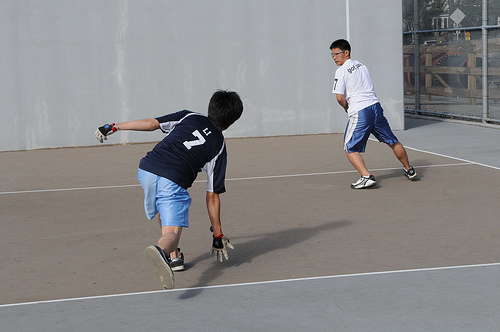 Hang on for a minute...we're trying to find some more stories you might like.
Upon hearing the word "handball," many high school students' minds flash memories of the brutal elementary school days where they battled for courts, raced to the bucket of bouncy balls, and shoved one another to be first in line to play. Though not all memories are sweet, the nostalgia still bites at us and we wish the days had not gone by so soon. However, due to its recent increase in popularity, handball has officially been declared to stand among the many sports offered at high schools.
For those unfamiliar with the noble sport of handball, I give my greatest disapproval of your lack of a childhood, but I will break the game down nevertheless. Essentially, you will mindlessly hit a ball so that it bounces on the ground and hits the wall. There are, of course, tricks that you can whip out such as "pop-ys*," "slice-ys*," "babies," "scrape-ys*," and "rainbows" to make your opponents suffer. These moves are adored by the experienced players that can perform them and detested by those at the receiving end of these impossible maneuvers, so I leave you to pick the side you will be on. It is worth noting, though, that with these tricks up your sleeve, you will be able to become "King/Queen – or Royalty if you don't want to be classified… I'm not here to judge – of the Court."
Student athlete Leia Nilo expressed her joy regarding the addition of the new sport by stating, "Handball is one of the things I never wanted to let go, and now I don't have to. I intend on making the varsity team and bringing pride to our school."
The teams will compete in many variations of the well-known game including chains, bus mode, teams, and traditional. Competitions will be held district-wide, and the championships will transpire in San Francisco, a logical spot as it is known for their professional handball players.
So, what are you waiting for? Break in that handball that you stored away in the garage and experience the joy of reliving your childhood because handball has been revived at last. We hope to see all of you at the handball tryouts next year! I do, however, warn you that you may be the lone soldier in your gym shorts and sweat bands the day of tryouts as there really are none. April Fools!
* These terms have no definite spelling as they are used strictly on the court. There has never before been the need to write these terms down, and thus, it has never been decided how to spell them.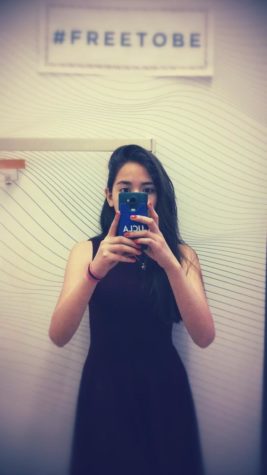 Melissa Canales, News Editor
Hey there, Rebels! My name is Melissa Canales, and I'm absolutely obsessed with Skittles. Besides my guilty pleasure, I love reading curled up on the...