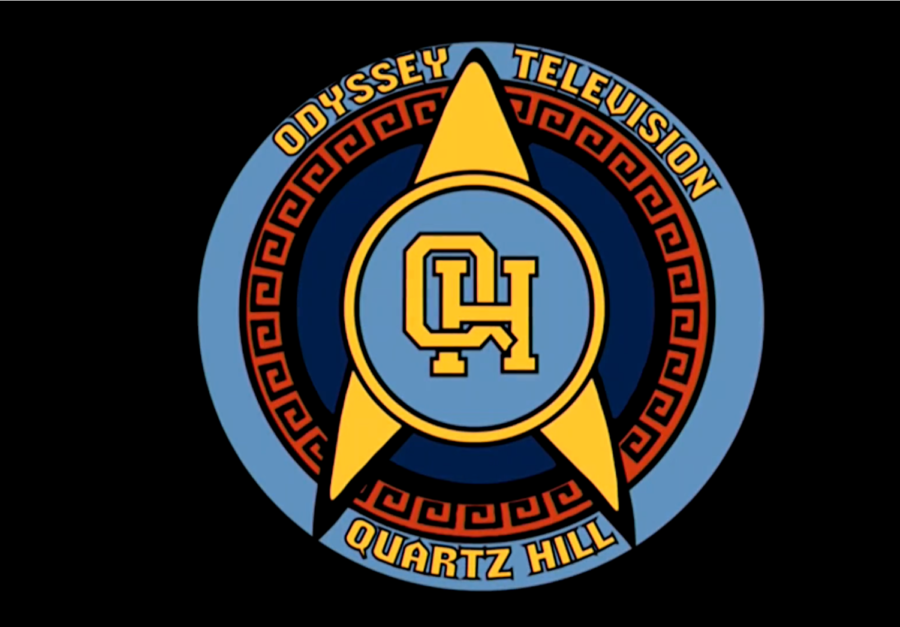 Mr. Hall is a fairly new teacher at Quartz Hill High School and has only been teaching at Quartz Hill for about two years. He, however, has been a teacher for a total of twelve.
It was not Mr. Hall's initial intention to teach, and he actually got into teaching by accident. Before he was a teacher, Mr. Hall worked for Disney for thirty-four years and had internships at ABC. When Mr. Hall's father, who taught the multimedia program, decided he needed to retire, Mr. Hall realized he wanted to become a teacher. This struck Mr. Hall, especially because he knew of the great influence the multimedia program had on students and himself. Mr. Hall was inspired to take his father's place, and now he currently teaches a multimedia class here at QHHS.
Mr. Hall says, "Students consider my multimedia class a really grueling class, but an engaging one at the same time."
Mr. Hall is in the process of changing the way he teaches multimedia. Instead of how it is taught now, it will be split into two classes: the first class being Film/Video Theory and the second being Digital Broadcasting. In Film/Video Theory, students learn about the theory of film and video; while in broadcasting, students learn how to create videos and films. Mr. Hall prefers a more hands-on and engaged learning system for the students.
Mr. Hall said, "I am hoping with the new broadcasting class, students will be able to create full television broadcasts."
Mr. Hall is also the supervisor for the school Broadcasting service, a news service for Quartz Hill that updates students on various school events. They are ten-minute broadcasts put on by the students for their peers at Quartz Hill High to watch. They consist of the Pledge of Allegiance, weather forecasts, and other school news updates. The broadcastings are played in the office buildings of the school as well as their Youtube channel (QHTV Quartz Hill's Odyssey Television). The broadcasting service does not have a harsh, heavyset, serious tone, but instead a light-hearted, fun one to help viewers understand the news. Students do everything in the broadcasting service from recording to being recorded.
For any questions regarding the multimedia class, contact Mr. Hall; he is happy to help any student with the right attitude.