Highlights of Winter Olympics
Hang on for a minute...we're trying to find some more stories you might like.
These past few weeks have been very exciting in the world of sports. Die-hard sports fan or not, it was almost impossible not to get wrapped up in the flurry of activities included in the 2018 Winter Olympics. This year, the Olympics took place in PyeongChang, South Korea, and there was something for everyone to enjoy. Here are just a few of the many iconic 2018 Olympic highlights.
First on the list, of course, is the North Korean cheering squad. During the women's hockey game between Switzerland and Korea, which was made up of both North and South Korean players, a massive group of women dressed in North Korean colors sat proudly in the crowd cheering on their team. They swayed and sung traditional songs, chanting cheers of encouragement throughout the game. Although Korea ended up losing to Switzerland, the cheer squad was still a sight to behold.
Next, as if we typical teenages are not doing enough, we have Red Gerard, who blew everyone away during the snowboarding tournaments. Gerard, a seventeen year old boy from Colorado, managed to win gold in the slopestyle snowboarding event. While he is out there winning gold medals in the Olympics, I am here taking three hour naps and staying up until 3AM for no good reason. In all seriousness, though, it is an astounding accomplishment for our country and teenagers alike to be proud of.
Gerard, however, was definitely not the only one to make Americans proud. Figure skater Mirai Nagasu became the first U.S. woman to land a triple axel during the Olympics. The stakes are extremely high when attempting to pull off such a maneuver, and even more so when it is scheduled at the beginning of a routine, as it was with Nagasu. Immediately the crowd, commentators, and her teammates were overcome with joy and amazement at the feat she had pulled off. Her efforts helped ensure that the U.S. won bronze in team figure skating.
Overall, these winter games contained so many exciting, astounding, and sometimes  heartbreaking moments. The 2018 Winter Olympics was absolutely delightful to watch, and this is coming from someone who is definitely not a big fan of sports. It was wonderful to see the countries come together to have fun and compete against one another. I found myself in awe and with a newfound respect for athletes.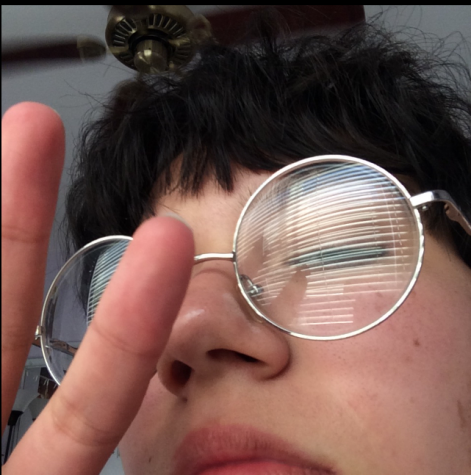 Alyssa Hoffman, Staff Writer
Alyssa Hoffman is a high school student that is just trying her best. She joined the Ubiquity staff her junior year because she has an interest in writing...