Canyon High School Track Meet
Saturday, March 3rd, was the first track meet of the 2018 Track and Field season. The Rebel Track and Field team traveled to Canyon High School to compete against schools from the Antelope Valley as well as other schools in Southern California.  The schools that Quartz Hill competed against included Eastside, Lancaster, Hart, and many more high schools. The Rebels team performed well, despite the tough competition.
For the 4×100 meter relay race, the varsity boys' "A" team placed seventh overall out of the 13 teams that competed, with a time of 45.81 seconds. The fastest time belonged to Eastside, which ran the 4×100 meter relay race in 44.16 seconds. Alfred Moore, a senior and varsity track runner at Quartz Hill High School, said, "Our 4×100 team could have worked more during practices on our hand-offs. But, in total, we did good. We strive to be better as a unit next time."  Although the team did not perform as well as Moore would have liked, he still is positive and feels that they performed well overall.
The varsity girls' "A" team performed extremely well in the 4×100 meter relay race. The team came in second place out of the 16 teams that competed, with a time of 49.85 seconds. The team that won first place was the West Ranch team, with a time of 49.11 seconds.  
Moore also participated in the 100 meter sprint, an individual race.  Moore placed 16th out of the 28 runners, with a time of 12.22 seconds.  Unfortunately, this time is nowhere near his personal record. Moore responded, "I would honestly say that I did okay, since it was my first official meet. But, I do agree that I should have performed better."  Moore feels that there is always room for improvement, no matter how well he performs.
Other students from Quartz Hill performed exceptionally in their respective events, such as Daniel Palacio in varsity boys' pole vault.  Daniel was able to jump 3.98 meters, or 13 feet. This was a personal best for Palacio until recently when he broke the 14 feet scope.
Overall, the Rebels' team performed well, with athletes coming in the top three for their individual races or events. For the upcoming season, the Rebel Track and Field team plans to practice fiercely in preparation for the CIF rounds this year.
About the Writer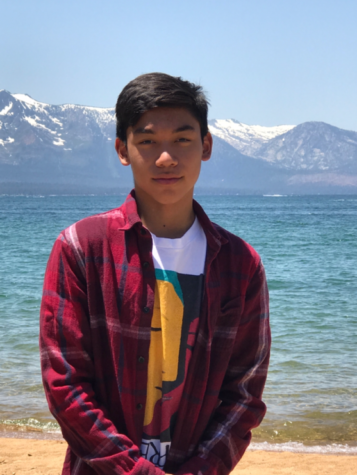 Dean Payne, Staff Writer
Hey guys, my name is Dean Payne.  I am 15 years of age and am currently a junior.  In my future, I would love to attend a top level engineering school...