Should New Sports Be Introduced to the School?
Many schools have a large collection of sports that they offer their students. However, depending on the school and its league, some schools only provide a limited variety of sports from which students can pick. Quartz Hill offers the standard sports that students request the most, such as football, soccer, swimming, basketball, volleyball, tennis, and golf. However, Quartz Hill does not offer some of the more uncommon sports offered at other Californian high schools like diving, water polo, lacrosse, and field hockey.  
Quartz Hill junior Catherine Argueta stated, "It would be a good idea for the school to provide a wider variety of sports. But, the school would also have to consider the popularity of the sport. For example, a sport like field hockey may not interest Quartz Hill students as much as the more conventional sports like football and basketball."
Vice Principal Mr. Robertson stated that in order for a new sports team to be introduced to a campus, it has to first be approved by Golden League. For this to occur, there would need to be staff members at each school in the district that would be interested in coaching the sport. In addition, there would also have to be students that are willing to participate.   
An alternative to this process would be to create a club for that specific sport. Rather than getting it approved by Golden League, those advocating for the sport would have paperwork approved by ASB, which seems a lot more convenient. However, these students need to be particularly passionate for that sport to meet all the requirements and undergo the numerous steps needed to start a new club. In addition, having a sport within a school club is challenging because the competitions would always revolve around the same people.
Quartz Hill student Brooke Mac said, "I think that the school should try to start a diving team because many people would be interested in the sport and would excel at it throughout their high school careers."
Sophomore Melodie Ngo suggested, "It would be unique if our school had a ping pong team because it's not a sport that requires its players to be physically fit. Ping pong is a sport that focuses on skill and strategy rather than strength." She added, "It would really benefit the students that are challenged physically, yet still want to be involved with sports."
Although introducing a new sport to our campus is difficult, it may be worth a try. It would encourage more students to get involved with sports, especially those reluctant to join our conventional teams. After all, who wouldn't want to join the QHHS ping pong team?
About the Writer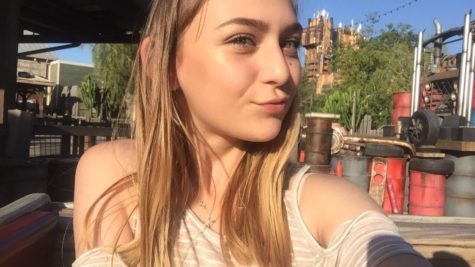 Natali Josevska, Staff Writer
Hello! My name is Natali Josevska, and this is my first year doing the QHHS Ubiquity. In my free time, I enjoy shopping, watching Grey's Anatomy, and spending...