Coming to Netflix: April 2019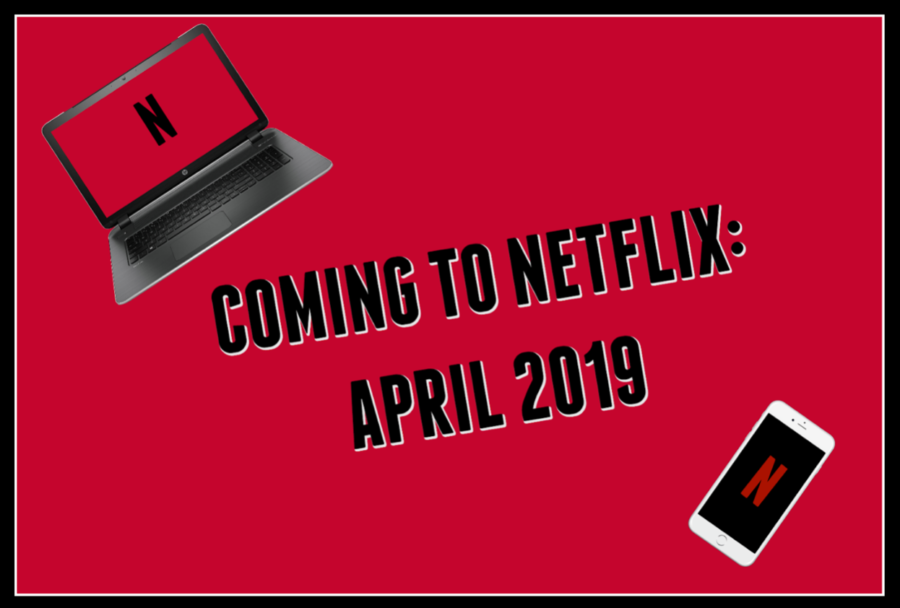 There's a month left before AP testing, and what's left to do? Procrastinate, of course! (The Ubiquity does not recommend actually doing this.) Luckily, Netflix has got your back with a new installment of shows, movies, and even a new upgrade to their interface with new features.
Within six months of the initial release date, and its widely popular spin-off of the Riverdale franchise, 'The Chilling Adventures of Sabrina' is back with its second season. The show is rumored to feature a darker side of the witch, with a deeper insight into her family's secret legacy. Kevin Hart returns to Netflix with his new show: 'Irresponsible,' showcasing his most popular comedy sets from his last tour. 'She's Gotta Have It' returns to Netflix for a season two as well, a re-imagining of a hit 80's show.
There are unscheduled releases that are either up in the air or confidential. Netflix has hinted at an upcoming '13 Reasons Why' release, but the date has yet to be confirmed. Many are anticipating the new season to be as controversial as the other two seasons. The 'Stranger Things' release has been officially pushed back to summer, with a confirmed date of July 4th.
Netflix will update its movie list too. In a lighthearted indie movie, Brie Larson sets aside her Captain Marvel role to embrace the role of a woman seeking out the answers to her childhood dreams. Samuel L. Jackson will be there as her co-star, the two teaming up once before in Larson's Marvel debut.
International movies are being updated as well! Adding to the list of foreign films, 'A Land Imagined' came to Netflix on the 12th of April. The story centers around an investigator searching for a missing Chinese construction worker, his only clue being a string of video games.  'Huge in France' is another addition, detailing a French comedian's wake-up-call when he realizes that he's not that popular while trying to bond with his son.
With every update comes an updated interface as well. Previously, Netflix had tried out advertisements between episodes, causing a huge uproar. Viewers complained that the service was based primarily on an ad-free basis and should continue that way. While users immediately figured out how to disable the trial period, rumors still circulated that ads could become a permanent addition during the April update. However, as far as the update is concerned, Netflix has only described new features to help viewers choose what to watch, and is yet to confirm advertisement.
We're ready to see what the new features the April update has in store for us, and we wish you all the best for your AP test preparation!