Top Five Starbucks Drinks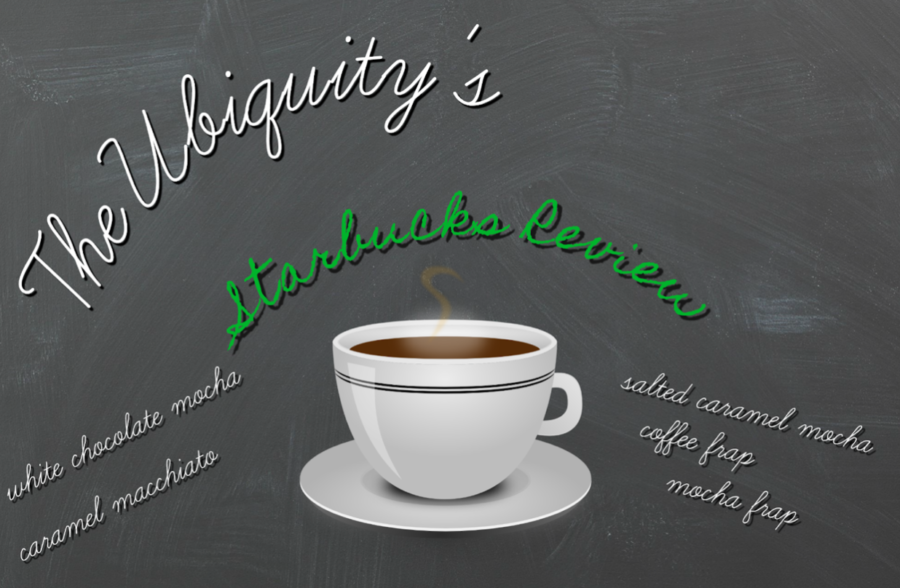 Whether you are simply chilling with friends or cramming for that Calc test, Starbucks has grown to be a familiar hangout for students of all grades⁠—not sponsored. The beloved coffee chain introduces new coffee drinks for every season, but we here at the Ubiquity decided to rank the classic (and not-so-classic!) drinks in an ultimate list. 
5) Salted Caramel Mocha
While not considered a "classic" order, the salted caramel mocha has been brought back to the menus for being a fan favorite. The drink, true to its name, features parallel tastes: the initial sweetness of the caramel is accompanied with a sharp bite of salt. The sweet and salty pairing works out quite well, as the drink is creamy and doesn't have a single node of discord. 
4) White Chocolate Mocha 
This cup of coffee can be ordered in two ways: iced or hot. You won't be disappointed with either! The white chocolate mocha deviates from the other orders in the rich, subtly sweet tones. The iced version features a drizzle of salted caramel, a striking contrast between the muted and bitter tones of the drink itself. The hot version tastes as though a bar of Hersheys is melting in your mouth. 
3) Java Chip Frappuccino / Mocha Frappuccino
Tied for third place, these classic frappuccinos feature the same basic palette, but with a twist. The mocha frappuccino could be considered the original drink, having been on the menu before the java chip frap. Both blended drinks consist of a foundational mixture of blended ice and chocolate syrup, along with a slight hint of caffeine. To top it off, whipped cream is the usual garnish. If something simple is what's calling to you, the mocha frappuccino is the way to go. If you crave a bit more of a chocolate tone, then the small pieces of chocolate in the java chip frap will capture your heart. 
2) Caramel Macchiato 
If made correctly, the caramel macchiato is a go-to drink: the iced variation is perfect for summer, and the hot version is a delightful accompaniment to winter. The only reason the caramel macchiato is not in the number one spot is because of its 'hit-or-miss' aspect. Sometimes the macchiato is excellent, catering to the sugary palettes, and other times, the macchiato is watered down with milk. The latter instance makes the drink far less enjoyable, as the main sweetness seems to dissipate with the excess of milk. 
1) Coffee Frappuccino
This order's got the best of both worlds. You don't have to worry about losing the taste of a classic iced coffee with too much milk or water, especially when the coffee and syrup have been blended into the ice itself. The coffee frappuccino quite underrated when it comes to Starbucks orders, but the simple blend caters to a more authentic coffee experience.