The Chicken Sandwich War
On August 12th, Popeyes officially launched its first chicken sandwich across the US. Fast-food fans waited hours in line to get their hands on one, and it sold out in just two weeks. On top of that, the Internet blew up even more than the man who filed a lawsuit against Popeyes for being sold out. 
Twitter generated the coverage Popeyes needed to become an uproar. Normally, Popeyes isn't usually the first thing to come to mind when asked where to eat out–it's always been at the bottom of the fast-food industry. But then, a week after the release, Chick-Fil-A decided to step up by claiming ownership of chicken sandwiches, leading to Popeyes subtweeting, "…you good?" This commotion erupted in a whirlwind of responses from Twitter users.
The great Chicken Sandwich War ignited, with people taking sides with either Popeyes or Chick-Fil-A. Everyone has reviewed both chicken sandwiches, from your everyday Twitter user to Twitter and Youtube icon, h3h3Productions, linking the online community to jokingly argue about which is better. With its widespread social media coverage, the debate only continues to spread. It leaves you wondering if the massive internet attention is necessary over a chicken sandwich, but in the end, with a $65 million revenue, no one can deny Popeyes's comeback. 
Ever since the beginning of August, Popeyes's chicken sandwich has taken the nation by storm. From consumers reselling it (priced at seven thousand dollars on eBay) to Popeyes debuting it at Sweet Dixie Kitchen, (notorious for being caught serving Popeyes), this seemingly innocent fast food item has become prevalent. Chik-Fil-A has long since been considered as the gold standard, but is it time for Popeyes to take the crown?
About the Writer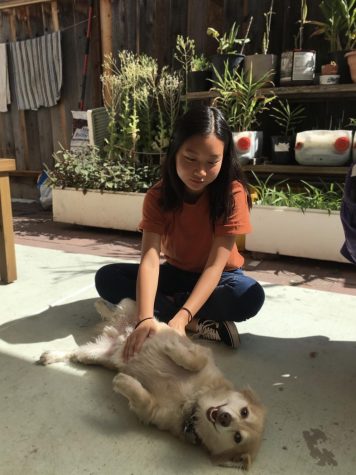 Dinh Duong, Staff Writer
Hi there. My name is Dinh. Outside of Journalism, I play tennis, watch movies, and listen to music. Y'know, usual people stuff. I love snow globes and...