Sports Team Managers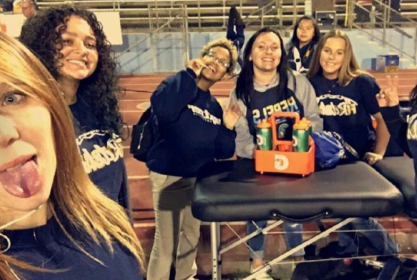 When people think of sports teams, they generally recognize the athletes and coaches. However, the manager position is often overlooked. At Quartz Hill High Schools, managers assist the teams during practices and games. Although they are not participating in the sport, their job is still important. 
Bella McCue, a senior at Quartz Hill High School, has been the football manager for the past three years. She attends all of the practices, which are held Monday through Wednesday, and helps the coaches take out the equipment that the players will need for the day. Her job also involves issuing jerseys to the football players and giving the coaches and players water during practice. The manager must attend all the football games. At these games, McCue makes sure that the players get water at every timeout and at halftime. It is important for the athletes to stay hydrated in order to play to the best of their ability. She also assists football players when they get injured.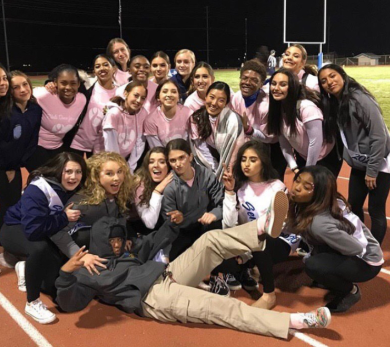 McCue became a manager for the football team because she was injured freshman year and could not play football. Most people do not know that being a manager counts as work experience and can be added to college applications. Bella McCue loves being a football team manager and is proud she has the opportunity to support the team. 
The volleyball team manager, Sydney Kelly, just started this year. Unfortunately, she was unable to play on the team this year. She played on the team for the past two years but could not play this year because of an injury she had sustained. Regardless, she still wanted to stay involved and support her friends so she decided to be a manager. Kelly now attends almost every practice and all of the games, writing down statistics while watching the games. There is no doubt that Kelly is an important addition to the girls' volleyball team. 
Sullivan Salone, a senior at Quartz Hill High School, became the dance team manager this year. She attends every practice (Tuesday-Saturday). While she is at practice, she takes attendance, plays music, records the dances, and takes care of any other problems. At sporting events, Salone contributes by playing music for the dance team. Salone loves being the dance team manager and enjoys being in a supportive environment. Salone has always enjoyed attending the dance showcases and watching the dances during assemblies and was curious to see what it would be like behind the scenes and decided to join the team this year as a manager.
McCue, Kelly, and Salone are all vital parts to their teams. Managers help both the coach and the athletes prepare for and achieve success. Quartz Hill High School students should appreciate team managers for their hard work and dedication.