Impeachment: Round Two
Not even a month into the new year, the House has cast the fourth presidential impeachment in U.S. history. After a 232-197 vote from the House, Former President Donald Trump was impeached for the second time in his term for inciting the violence of the Capitol riots.
In the weeks since President Joe Biden was officially elected, Trump pushed the narrative that the election was illegitimate.
"We won this election, and we won it by a landslide," claimed Trump. "If you don't fight like hell, you're not going to have a country anymore."
A week before Trump's January 13 impeachment, a pro-Trump mob violently raided the U.S. Capitol, forcing Former Vice President Mike Pence and lawmakers to evacuate. Confederate and MAGA flags alike waved through the air as the mob overran Capitol police and launched themselves into the restricted building.
In December 2019, the House impeached Trump for the first time on account of an abuse of power and obstruction of Congress after a phone call between him and Volodymyr Zelensky, Ukraine's president. In the conversation, Trump asked Zelensky to excavate information on the Ukrainian Energy Company Burisima that President Joe Biden's son formerly worked for in exchange for a face-to-face meeting. Trump remained in office, however, after the Senate acquitted him on a near party-line vote.
The Republican Party was not as forgiving this time. Unlike his 2019 impeachment, which had a very slim majority, ten Republican House members voted against him.
"There has never been a greater betrayal by a President of the United States of his office and oath to the Constitution," said Republican Representative Liz Cheney of Wyoming.
Alongside Cheney, surprisingly, was Representative Tom Rice of South Carolina, who in years past has been a loyal Trump supporter.
"The President has not addressed the nation to ask for calm," Rice admitted. "He has not visited the injured and grieving. He has not offered condolences. Yesterday in a press briefing at the border, he said his comments were 'perfectly appropriate.'"
Although many House Democrats wanted to have an immediate trial in front of the Senate in hopes that it would possibly remove Trump from office in his last days, Senate Majority Leader Mitch McConnell shared that Trump would not be facing his trial until after Biden was sworn in. 
Between Cabinet confirmation hearings and COVID-19 relief legislation, the Senate has a hefty agenda, but the Biden legislation has been pushing to keep the impeachment trial prompt.
"This nation also remains in the grip of a deadly virus and a reeling economy," Biden said. "I hope that the Senate leadership will find a way to deal with their Constitutional responsibilities on impeachment while also working on the other urgent business of this nation."
Trump remains shameless in his alleged role in the Capitol riot, stating that "people thought that what [he] said was totally appropriate."
About the Writer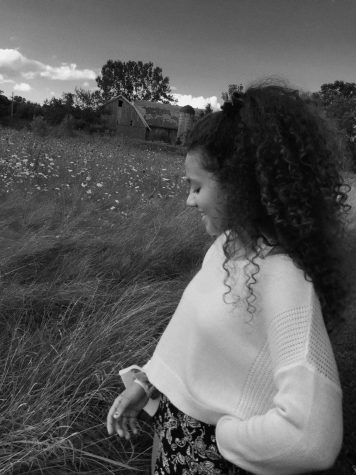 Jada Hikary, Staff Writer
My name is Jada Hikary and I am currently a junior here at Quartz Hill. I'm from Ann Arbor, Michigan and relocated to Quartz Hill over the summer. After...