Newsom Deserves a Primary not a Recall
Things could not have looked better for Governor Gavin Newsom during his inauguration in January of 2019. The attractive San Francisco politician and his beautiful wife, Jennifer Siebel Newsom, seemed primed to take Sacramento by storm. He would inherit Democratic supermajorities in both houses of the California State Legislature and a $14 billion budget surplus thanks to his predecessor Jerry Brown's wise leadership. It is all the more surprising that this ambitious smooth talker with equally ambitious policy goals finds himself in the most precarious position of any American governor.
For full transparency, I was a strong Newsom supporter in 2018, and although I could not vote, I attended a rally his campaign hosted in Los Angeles. I quickly understood his appeal: his voice and appearance resembled Matthew McConaughey more than it did a NorCal native. He also had plans to back him up. Newsom outlined his goals to address climate change and homelessness and improve infrastructure; his signature idea was for a high-speed railway along the coast.
In his two years in office, he has been unable to make any concrete progress on these issues, primarily because of the coronavirus pandemic that has overtaken the state. At the start of the crisis, Newsom and other governors like Andrew Cuomo of New York and Gretchen Whitmer of Michigan were lauded for their brave decisions to enforce stay-at-home orders. In the summer of 2020, the California governor boasted 60% approval ratings and the national spotlight.
There were early rumblings of discontent, with many outraged from suburban communities who decried "draconian" measures to working parents who saw their children struggling with school. These frustrations gave some energy to a disorganized recall movement to oust Gavin Newsom. However, his position remained strong in the polls until a fatal mistake in late November. Newsom was spotted at The French Laundry, an upscale restaurant, celebrating the birthday of a lobbyist along with a handful of other families, breaking the guidelines his administration was pushing.
His misstep was met with swift outrage, and a recall campaign that started as a political stunt quickly picked up steam. Official estimates report that organizers have collected about half of the required signatures to force a recall election and have until mid-March to gather the rest. Governor Newsom has become keenly aware of the threat and has even begun opening up the state as a sort of appeasement to his opponents.
The past two years of this administration do not warrant a recall election. The idea that Newsom would lose to a Republican candidate after having won his election by 62% is a fantasy. Instead, a primary challenge from the left would force Gavin Newsom to live up to the progressive platform he proposed in 2018.
Democrats have seen how effective primary challenges have worked in the last few election cycles. New York is a perfect example– I am not referring to Alexandria Ocasio-Cortez, but Cynthia Nixon. In 2018, Governor Andrew Cuomo was seeking his third term. As the son of a former governor and a renowned figure, Cuomo looked to be guaranteed reelection.
None of this stopped Sex and the City actress Cynthia Nixon from jumping into the Democratic primary. She pushed the incumbent governor on the issues of marijuana legalization, criminal justice reform, abortion rights, and other policies that many progressives felt had been compromised by Cuomo's moderation. She lost with only 34% percent of the vote. Although her campaign pushed Andrew Cuomo to the left on nearly every issue, she raised in the long run.
Gavin Newsom should face the same challenge to keep him accountable. Primaries are healthy; whoever runs the best campaign will win. A new, fresh perspective on how this state should be governed is needed. California has suffered some of the worst coronavirus rates in the entire country. Deaths from this disease have disproportionately come from Black and Latino neighborhoods. Young children in need of in-person education have not stepped foot on a school campus in nearly a year. However, most disgracefully has been the rollout of this vaccine has been all too inaccessible to communities.
Whatever else comes of this pandemic in the coming year may have receded by the time the 2022 Democratic primary comes around. The damage that has been caused will not go away so easily. California deserves a governor willing to use their ample authority to push this state into the future. If Newsom continues to falter and shy away from the big ideas he once supported, there should be consequences.
A primary challenge would be tough. Unless someone with name recognition, like Nixon, were willing to take up the mantle, any progressive opponent would struggle to gain traction. Still, California is home to many activist actors who could fit the bill. While I do not think we will be inaugurating Governor Shailene Woodley in two years, the idea is not wholly outlandish (ask former Governor Arnold Schwarzenegger.) Whoever would be willing to challenge an incumbent governor would be doing a service to the marginalized communities that have not felt sufficient support during this pandemic. I cannot guarantee that a challenger would win, but just maybe their ideas will.
About the Writer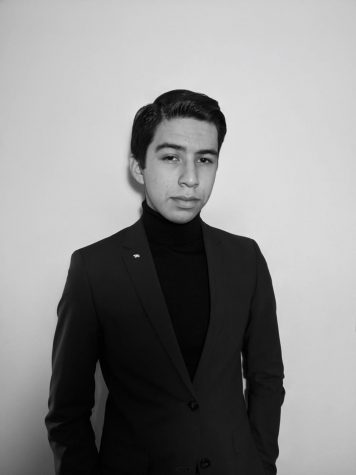 Antonio Caceres, Staff Writer
My name is Antonio Caceres and I'm currently a senior at Quartz Hill High School. I've always loved to write and my interest in journalism is an extension...