Weather Crisis in Texas
On February 13, millions of Texans woke up to no water, heat, or electricity as brutal weather conditions came over the state.
The unprecedented cold took a huge blow on water treatment plants between the millions of burst pipes and frozen wells, resulting in a major water crisis. Austin residents were placed under strict order to boil all of their water before use due to a power outage at the city's main water treatment facility. Officials reported that their first concern was to restore the water supply to hospitals. 
"We never imagined a day where hospitals wouldn't have water," said Austin Water Director Greg Meszaros.
Grocery store aisles have been wiped clean as Texans attempt to stock up on non-perishable food. The Texas National Guard has stepped in to hand out fresh produce, bread, potatoes, and other food items at food banks statewide.
Hundreds of schools have closed both virtual and in-person classes in light of the adversity the blackouts have placed on everyone. The Arlington Independent School District shared that several of their schools encountered flooding and boiler issues with a total of 26 of their campuses facing damage.
"Mother Nature dealt us a hard blow," Marcel Cavazos, the district's superintendent, acknowledged. "We know our families and our teachers are facing many of the same challenges at their homes. We want everyone to take Monday and Tuesday of next week to focus on their needs."
The extreme weather was not limited to Texas— the storm has impacted a region stretching from the deep south to Ohio. Hypothermia, carbon monoxide poisoning from generators or vehicles, car crashes, and house fires have unfortunately taken the lives of over 50 people.
In terms of the role the storm played on the status of the coronavirus pandemic, vaccine distribution has been forced to slow down significantly. Shipments of the vaccines have been delayed and several clinics have canceled vaccine appointments. 
Fortunately, as the week progressed, millions had their power restored. However, important supplies such as firewood, food, and water are still in depletion.
"When we tried the few [grocery stores] that were open, you had to stand in line for 20-30 minutes at a time, and then you just go in and get whatever is available, because stores are empty," said San Antonio citizen Claudia Lemus.
There are several ways that you can support Texans affected by the storms. The Houston Food Bank is currently accepting donations to help distribute food to those hit hardest by the blackouts. The Austin Disaster Relief Network is also a support resource that has been providing emergency housing, gift cards, and other supplies.
About the Writer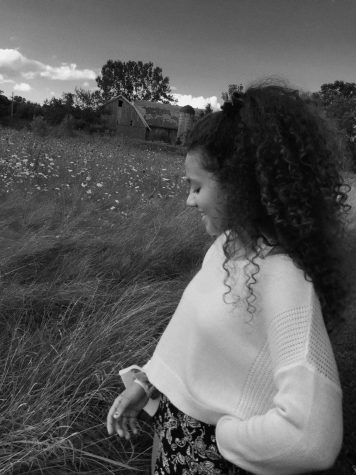 Jada Hikary, Staff Writer
My name is Jada Hikary and I am currently a junior here at Quartz Hill. I'm from Ann Arbor, Michigan and relocated to Quartz Hill over the summer. After...