California Lifts Lockdown
After nearly two months of lockdown, California has made progress in lifting its regional stay-at-home orders on January 25. 
"Today, we can lay claim to starting to see some light at the end of the tunnel as it relates to case numbers," said California Governor Gavin Newsom.
The stay-at-home orders were enforced after California saw a dangerous spike in cases following Thanksgiving gatherings. However, case numbers appear to have taken a turn for the better as positivity rates were reported to be down 8% and intensive care unit beds opened up.
"We're seeing a flattening of the curve — everything that should be up is up, everything that should be down is down— case rates, positivity rates, hospitalizations, ICUs," shared Newsom.
The northern California region was exempt from the order, while Sacramento lifted the order on January 12. On the other hand, Southern California had been under lockdown since the beginning of December after intensive care unit capacity was running dangerously low. When the orders were enforced, one in three Los Angeles County residents was believed to have been infected.
"California is slowly starting to emerge from the most dangerous surge of this pandemic yet, which is the light at the end of the tunnel we've been hoping for," reported Dr. Mark Ghaly, California health, and human services secretary. "Seven weeks ago, our hospitals and frontline medical workers were stretched to their limits, but Californians heard the urgent message to stay home when possible, and our surge after the December holidays did not overwhelm the healthcare system to the degree we had feared."
Statewide, all counties will resume the four-tier system previously used to assess safety from positivity rates. For most counties, this means they are in the strictest tier, allowing the resumption of outdoor recreational activities and personal services at 25% capacity. Local authorities are left to enforce more stringent rules than those indicated by the tier. However, Orange County, Riverside Country, San Bernardino County, and Ventura County have announced that they would lift the ban on outdoor dining and indoor personal care services.
The state has rolled out nearly half of the total vaccines they have received at 2.2 million doses administered. Healthcare workers, food and agriculture workers, education workers, and senior citizens are receiving priority over these first doses. 
"While we are proud of the framework we put out, the CDC put out and others, we recognize it has advantages, and it has disadvantages, and it relates to speed and efficiency," admitted Newsom after receiving criticism of the slow vaccine distribution process.
About the Writer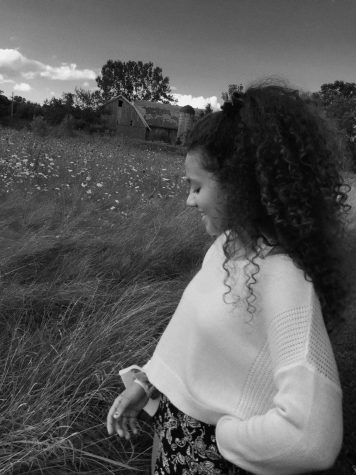 Jada Hikary, Staff Writer
My name is Jada Hikary and I am currently a junior here at Quartz Hill. I'm from Ann Arbor, Michigan and relocated to Quartz Hill over the summer. After...