Orange County Shooting
On March 31, a mass shooting at an Orange County office building left three adults and one child dead, while two others remain in critical condition.
"It appears all of the adults were connected either by business or a personal relationship, and this was not a random act of violence," Lieutenant Jennifer Amat shared.
According to Amat, officers showed up at the scene at around 5:30 p.m. However, they could not immediately enter the building because the suspect had used what appeared to be a bicycle lock to lock the courtyard gates from the inside. An "officer-involved shooting" then occurred from outside the gates. The suspect was injured and taken into custody.
Upon entering the building, the police discovered a semiautomatic rifle as well as pepper spray, handcuffs, and ammunition all stuffed into what seemed to be the suspect's backpack. 
The shooter has been identified as 44-year-old Aminadab Gaxiola Gonzalez, with his motive believed to be due to disputes in business and personal relationships with the victims. The targeted business was Unified Homes, a mobile home real estate business where his estranged wife had worked as a broker assistant for over ten years.
It is unclear how the suspect got a hold of the gun since California law prohibits anyone from buying weapons for 10 years after being convicted of a crime. Gonzalez was convicted of battery six years ago. Orange Police found that he was not on the "Prohibited Persons List," which may have suppressed any red flags on his background check.
Gonzalez has since been charged with murder and attempted murder, although he is still being hospitalized for gunshot wounds by officers.
"[The] last major incident of this significance [in Orange] was in 1997," said police Chief Tom Kisela. "Thank God we don't experience these types of incidents often in our city."
Officials have opened two investigations: one for the officer-involved shooting and one for the office building shooting. Orange County District Attorney Todd Spitzer revealed that his office will consider the death penalty or life without parole for the suspect.
Police were supposed to release video, including 911 calls and footage from cameras worn by first responders to the shooting on April 21, but prosecutors asked that the release be delayed due to its potential impact on the investigation.
"Our hearts are with the families impacted by the terrible tragedy," tweeted California Governor Gavin Newsom.
About the Writer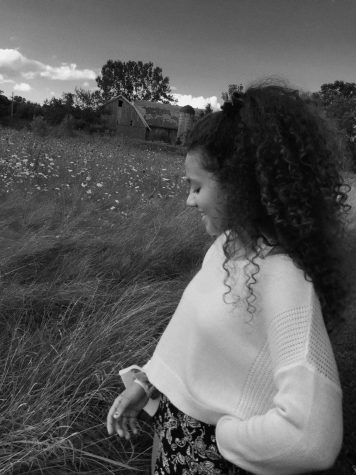 Jada Hikary, Staff Writer
My name is Jada Hikary and I am currently a junior here at Quartz Hill. I'm from Ann Arbor, Michigan and relocated to Quartz Hill over the summer. After...