Girls Volleyball: Summer and Halfway into the Season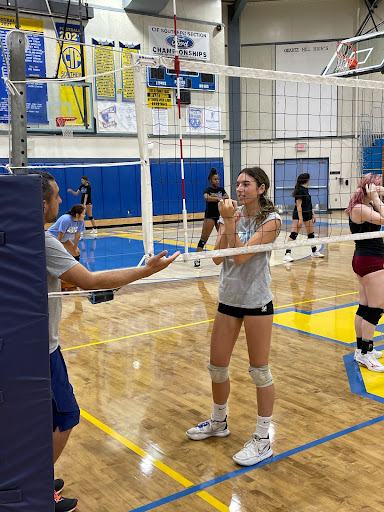 Girls Volleyball has always had a significant tradition throughout Quartz Hill history. As consistent winners of Golden League and respectable CIF runs, all eyes are set on the Lady Royals as they head into their season. 
The girls are off to a blazing start, boasting an impressively undefeated record in Golden League and 8-1 overall, with their only loss thus far to Serrano High School. The secret to their success: their team culture and hard work day in and day out. The girls are on track for another Golden League championship and have their eyes set on a CIF title as well.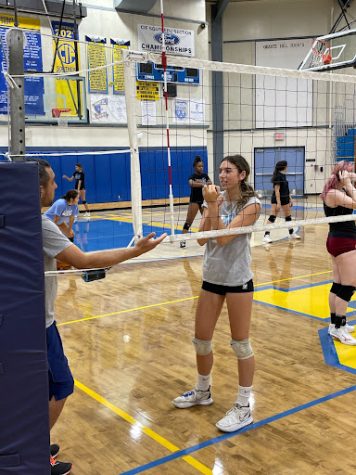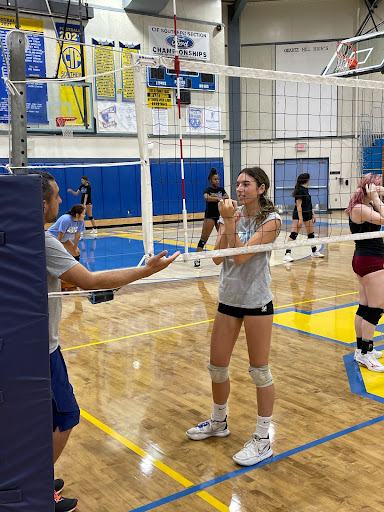 Going into the season, the Royals were unsure of how successful their team would be. Having lost many seniors, including MVP Jada Johnson and George Mason University recruit Gabriella Gelfound, the team was significantly weaker than before, and thus Coach Gutierrez had lots of work to do. With a team of 11 seniors this year, the team has always had its eyes set on going as deep as possible into the postseason. 
The work began during the summer. Players trained for five days a week and played many scrimmages. Coach Gutierrez states, "This program is all about building habits, and so we come at it very deliberately, and we want all of our players to get so used to doing things right that they don't have to think about it anymore." The players have been building habits since the beginning of summer and such consistency and deliberate practice has paved the way for their early success this season. Coach Gutierrez further states, "Volleyball is ultimately a game of decisions, so we place a large emphasis on helping players build strong decision-making habits."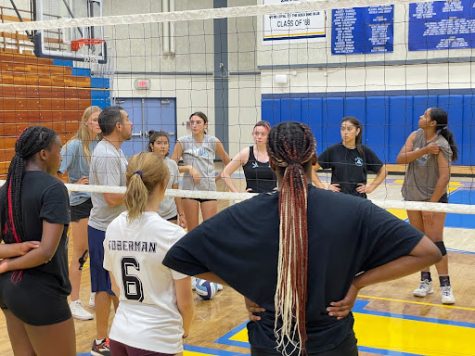 The Royals' championship culture stems from the coaching of Head Coach David Guiterrez (Coach G). Coach G has been coaching for 28 years through about 60 different volleyball seasons, and his experience has proven valuable for the team thus far. Coach G preaches the importance of team culture. He states, "Our primary goals are to adopt behaviors that are going to allow us to be competitive deep into the postseason." The philosophy behind the program revolves around two major aspects, which are a loving team culture and a championship mentality.
The Royals have a potentially long road ahead of them, as they now battle for a league championship and have their sights set on a long postseason. Captain Leah Gille states, "It's surprised me the most how we have all become so consistent in such a short amount of time. I can't wait to see how far we can go this year and this is the year to do it."
About the Contributor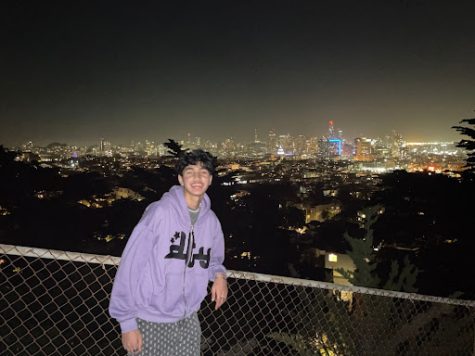 Nilesh Kumar, Print Editor
Hey Royals! I am Nilesh Kumar, a senior and four-year writer for the sports section of The Ubiquity. I'm also the editor of the physical newspaper, meaning...