Quartz Hill Wrestling Wraps Up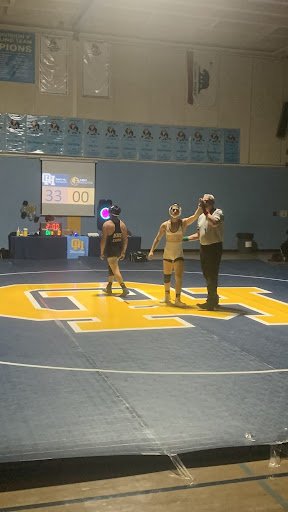 The Quartz Hill Wrestling team is nearing the end of the season. The team finished its Golden league and CIF games and is now preparing for individual Golden League finals, set to take place on February 4. The season was eventful, as the Royals battled head-to-head with many Golden League teams and earned the coveted Golden League championship.
However, this season, Quartz Hill had to share the throne with Lancaster for the Golden League Championship, with both teams losing one match. Quartz Hill's only league loss was to Lancaster High School in a brutal back-and-forth matchup. Senior and Varsity Wrestler Andre Shahbazyan stated, "Well, on paper, they were our toughest matchup, but honestly, we could've easily won the match. They had a few really strong wrestlers, but overall, I think our team was better—just worse on the day." The Royals lost by a slim margin of fewer than 10 points. Lancaster High School suffered its only loss to Littlerock early in the season, whom the Royals quickly overcame.
The team CIF match ended in an unfortunate first-round loss for the Royal wrestlers. The game against El Dorado High School was very close, with a difference of only six points between the two teams (39-33). Shahbazyan credits the loss to a combination of "bad wrestling and poor wrestling." He further stated, "It was honestly a shocking twist. I wasn't expecting for us to go out so early, and I still think we could've easily made it past that round and to the finals." Despite an early exit in the team playoffs, the Royals still look strong for the individual CIF rounds.
This comes from a significant morale boost: Quartz Hill got revenge for the league championship, having overcome our Highland High School rivals. Last year, due to unforeseen circumstances, Quartz Hill was forced to forfeit to Highland, which cost us the Golden League. Thankfully, in the previous Golden League match of the season, on January 24, the Royals had a significant win over Highland, with a final score of 22-57. Each wrestler was in peak shape for the match, as the Royals showed who deserved the Golden League championship last season.
The future of the Quartz Hill wrestling team is very bright. With only five core wrestlers being seniors, the team is very young. Shahbazyan stated, "With the discipline of Coach Coleman and the work ethic I've seen in our underclassmen, I believe our future team will be a team that others fear." 
Best of luck to our Royal wrestlers as they head into individual CIF!
About the Contributor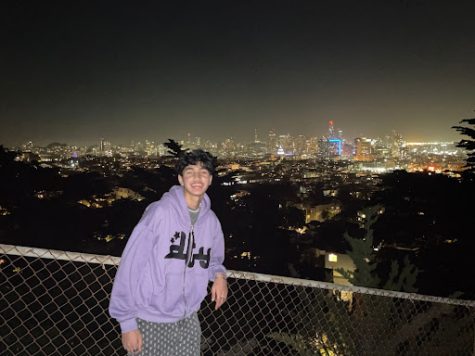 Nilesh Kumar, Print Editor
Hey Royals! I am Nilesh Kumar, a senior and four-year writer for the sports section of The Ubiquity. I'm also the editor of the physical newspaper, meaning...