Megan Taflinger – Volleyball Success
   Quartz Hill High School is known for its image of superiority in athletics, cultivated with  great athletes that have attended Quartz Hill whom play under the school's name. Quartz Hill, seen as "top dog" in sports such as baseball, soccer, tennis, swimming, and volleyball, have accumulated many athletes who have been able to acquire sports scholarships or be admitted to top universities.  
   One example of one such athlete from Quartz Hill High, is Megan Taflinger. She, as a Varsity Girl's Volleyball player, was able to acquire a four year athletic scholarship to a division one university. This accomplishment itself is extraordinary, but due to her stellar academic achievements, she was able to also receive an academic scholarship, so the school is "paying" her to go to the university. Taflinger was one of twelve girls in the nation who was awarded this prestigious invitation to attend Wichita State University in Wichita, Kansas. In receiving this athletic scholarship, she will be able to continue playing volleyball as an outside hitter, the position she played throughout high school.
   Her love of this sport stemmed from her passion of "[its] uniqueness as it is just so much fun to play, as I am on a court with five other girls who all strive to win." Taflinger's love of volleyball was fostered by her parents, who "definitely influenced me to succeed at this sport and they kept pushing me to try and get a scholarship for volleyball since I loved the sport so much." This encouragement proved to be beneficial to Taflinger, as she "would have missed playing this sport in college if [she] didn't get to play."
   As for her college plans, Taflinger plans to major in mechanical engineering while balancing her passion for volleyball. She will be able to train under Coach Chris Lamb, one of the most prestigious coaches in the nation. As for her decision in committing to Wichita State, she stated "that receiving the opportunity to play as a Shocker has been one of the best decisions of [her] life." Her overall reason for committing to this college was the fact that her major was available at the school while it was not offered on the East Coast. (She also dreads the long cold winters.)
   As part of Quartz Hill High School's rich athletic history, Megan Taflinger's achievement in Girl's Volleyball is representative of the achievements for which our school is famous. As Taflinger ends her Senior year as a Rebel and begins her transition to be a Shocker next year, we hope she has the best of luck continuing her passion of playing volleyball.
About the Writer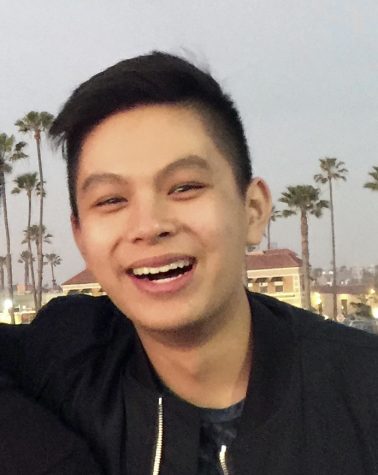 Howard Tran, Staff Writer
Hi! My name is Howard Tran, and I am your current QHHS Staff Writer. Since joining Journalism in 2015, I have come to find enjoyment in writing articles...