Insider: Teachers' Music Tastes
   Have you ever wondered what type of music teachers like to listen to? Well, I have interviewed several teachers to get their responses.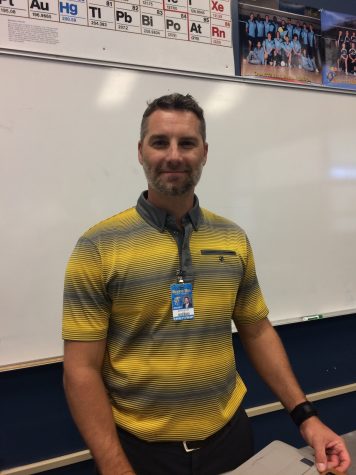 Mr. Harris, who teaches Chemistry, enjoys every type of music. The genres in particular that he likes to listen to are classic rock, modern rap occasionally (if so it would be Eminem), and old school rap (like Tom Petty, Pink Floyd, Steve Miller Band, and ACDC). In the more current music, he enjoys Twenty One Pilots. His favorite song has to be "Bad to the Bone" by George Thorogood, which is 70's blues rock. In his high school days, he would occasionally listen to rap, which was original then but is now all ripped off. Mr. Harris tells us some of our music today is good, but he thinks it is funny when he hears a beat in a song and realizes that is taken from the 70's or the 80's. He claims that there is no new music anymore; it is just people ripping off beats from old school music and changing the lyrics.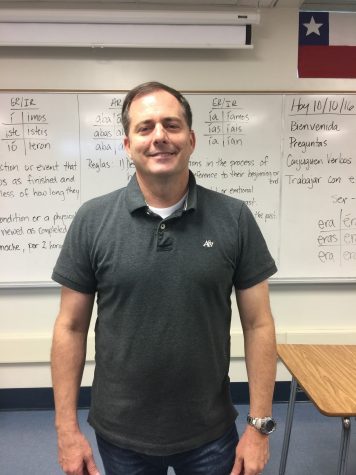 Mr. Ostler, who teaches Spanish, likes both English and Spanish songs. His favorite English song is "Nothing's Gonna Stop Us Now" by the Starships, an 80's pop rock band. His favorite Spanish song is "Te Amo" by Franco De Vita, which has a romantic feel to it. The genre that he mostly enjoys to listen to is soft rock from the 80's and 90's because the music was understandable and has a good vibe to it, making it easier to dance to with a girl. Plus, it was easier to talk over soft rock to the girl as you danced. Mr. Ostler tells us that our music has changed since there is more swearing in the songs than there was in the past, which he does not really appreciate. The message in some of the songs could be good, but the artists' choices of lyrics ruins the songs in general. The only times Mr. Ostler listens to music is when he goes for a run or when he is going somewhere in his car.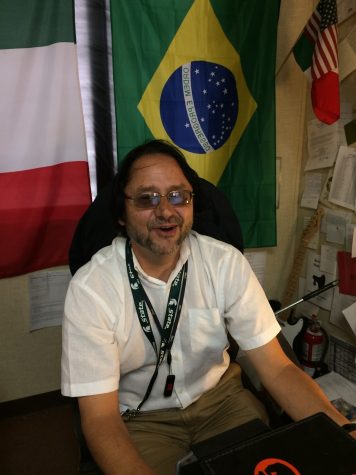 Mr. Cassidy, who teaches World History, likes to listen to rock n' roll. Specifically, he enjoys rock that has roots music blended with it. Son Volt and Wilco are the bands that he favors. Mr. Cassidy himself plays the mandolin. He had a very difficult time deciding what his favorite song was, but it came down to "Tequila Sunrise" by the Eagles, which is 70's classic rock, and "Fire of the Mountain" by the Marshall Tucker Band, which is also 70's rock.  His favorite artist of all time has to be Jenison.
   Although our teachers may listen to far different tunes than us, many of them love music as much as their students do.
About the Contributor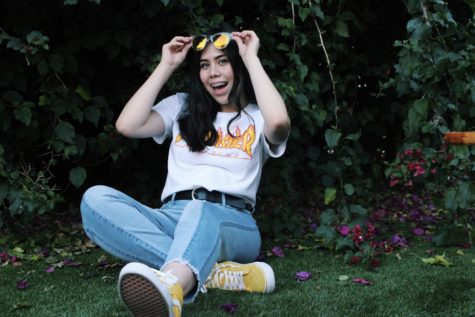 Naila Gonzalez, Multimedia Staff
Hi, my name is Naila Arely Gonzalez and I was born on August 6th 2001. I joined journalism because I wanted to challenge myself to become a better writer....