Top 7 Halloween Movies to Watch
1. The Nightmare Before Christmas As an all time classic, The Nightmare Before Christmas is a must watch to get you in the Halloween spirit! Directed by Henry Selick, this film has caught the eyes of countless viewers and has been a hit sensation since 1993, the year the movie was released. This movie is remarkably original and the use of stop-motion animation was inspired by Tim Burton.
2. Hocus Pocus What's better than getting into the Halloween spirit than watching a hit classic Disney movie? Hocus Pocus, directed by Kenny Ortega, hit the theaters stronger than ever. With sold out box offices, this movie had all ages beyond amazed. Hocus Pocus has witches and all the Halloween elements to give you the jitters!
3. Halloweentown Yet another Disney film to astonish you, Halloweentown is an all time family favorite and a definite must watch for you! If you are interested in magic and witches, this is the movie to watch. Directed by Duwayne Dunham, this film is filled with supernatural creatures that have mystical powers which will leave you wanting some of your own.
4. The Conjuring If you love the rush you get while watching a terrifying movie, The Conjuring is the number one choice. With paranormal spirits and gory scenes, this horrifying tale will leave you sleep-deprived for days. James Wan, the director, does a terrific job depicting this "true story" onto the big screens. With a sequel just as good as the first, this film has left thrill seekers wanting more.
5. Halloween: The Curse of Michael Myers Being the 6th installment in the Halloween film series, this movie is another hit classic that will change your minds about even stepping a foot outside your house. Michael's supernatural morbid abilities will surely give you the creeps as he murders everything in sight.
6. Monster House Watch as a house becomes a real life monster in this whimsical, yet somehow creepy, film. A little fantasy and action in this movie will get you pumped for Halloween. However, this cinema also leaves you questioning if you should trust your neighbors and their house.
7. Twitches Disney may have the best Halloween movies, especially with classics such as Twitches. These twin sisters may be considered the "good" witches, rather than evil ones. With a twist on how witches are usually perceived, this film has attracted a large audience outside of just children. Released in 2005, Twitches has become so popular that a sequel was made.
About the Writer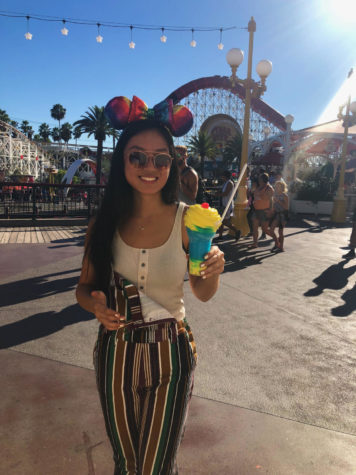 Tiffany Tran, Multimedia Editor
Hi! My name is Tiffany Tran, and I am one of your ongoing staff writers for the QHHS Ubiquity.  I mainly joined this class to be a better version of my...