Has Facebook Lost Its Edge?
In this day and age, it seems that the saying is no longer "Dog is Man's Best Friend," but instead "Your Phone is totally your BFF!"  Choosing a social media site to be fixated upon is hard because there is a plethora of options to choose from. A few years ago, it was obvious that Facebook was the leader of social media. Today, it is not the same; Facebook has lost its edge.
   Age range is a factor in this. Younger people do not connect with Facebook anymore.  The aesthetically-charged Instagram and the filters and possibilities of Snapchat are more appealing to the younger age group. Also, the word capability of Twitter is another way for a teenager to type passive aggressive tweets. Facebook, however, seems to be used more by adults, but even that number is dwindling. Those who were once fixated on Facebook are now stating that they do not go on it as much.
   Aside from age, the company is branching out from being a social media platform. Recently, Facebook has been testing a drone, trying to make more accessible internet networks. Also, the company has been advertising a messenger app for connecting with Facebook friends. It is clear that the company is spread too thin. From posting about everyday life to trying to connect the world through wifi, it is painfully obvious that Facebook is simply grasping at anything and everything to climb back to the top.
   Then what do all the other social media platforms have that Facebook does not?  Instagram makes it easier to share photos and moments, and the DMs are a great way to have a group conversation. It takes over the function of Facebook but makes it easier to stay connected by a simple design of swiping down. Snapchat never fails to amaze with stories and filters, especially the ones which distort appearances. The sleek design allows everyone's moments to be preserved in one's "story." Twitter is a great way to keep updated with news and post short tweets. The key to all of these platforms is updates. These changes make it more likely for one to use them more.
   Even if Facebook updated with all of these features, it would be too late. The platform was on its way out when all of the other platforms came in, and now it is unable to ever come back.
About the Writer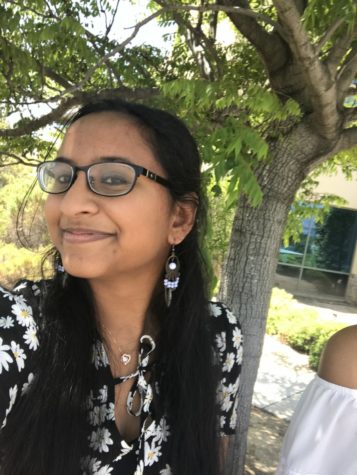 Shruthi Kumar, Arts and Entertainment Editor
Hey, hey, hey! It's your friendly neighborhood Shruth! I'm an IB Senior, which means that I look like a trash can and look like I haven't slept in 2938...