QHHS Blood Drive – All You Need is Blood
Quartz Hill successfully completed its Blood Drive on Wednesday, February 22nd. This was an ongoing event from 12 – 6 p.m. that was located in the small gym. The main objective for this drive was to motivate people in the community to give back to others and guarantee an extensively-stocked blood supply.
The lead coordinators for the Blood Drives and the chairs for the Community Service Committee in ASB are Elena Smaltino and Shivani Kangakar. Elena Smaltino, who had the responsibility of executing this recent Blood Drive successfully, discussed the cause for the Blood Drive: "Any of our friends, our family, or their families can be victims in need of blood in our community. If we provide that blood through donating, there is a greater chance of the blood banks being well-stocked and our community being prepared for any emergency situations." It is remarkably rewarding to help save lives just by donating blood to those in need in the community.
In preparation for the event, ASB was occupied with creating publicity posters that served two purposes. Primarily, they informed the student body of the logistics of the event. Secondly, they reminded people, students and parents alike, to sign-up for Blood Drive appointments. Additionally, ASB was in constant communication with the Red Cross liaison, Samantha Holcombe, to ensure the drive ran smoothly.
In order to have donated blood, an appointment had to have been made any time from 12 – 6 p.m. with either Elena Smaltino or Mr. Manthey in room 102. Walk-ins were not allowed. On the day of the appointment, the donor was required to drink plenty of water and eat a few healthy meals. The donation process only took about 15-25 minutes.
Sophomore Ellie Dunn shared her thoughts on the Blood Drive: "I just turned sixteen about a month ago and I thought that this would be a major accomplishment. I am doing it for the good of someone else that needs it because I always try to find a way to help people. By participating in the Blood Drive, I can really accomplish that. Hopefully, by doing this, I can inspire others to donate blood."
Due to the present blood shortage, those who donated were rewarded with a 5 dollar Amazon redemption code through email valid within 14 days of their donation.
Elena Smaltino expressed her ambition as lead coordinator: "My goal for this Blood Drive is to fill every appointment slot still available at this time and maintain our status as the high school that donates the most blood throughout the Antelope Valley." The Blood Drive allowed donors to contribute to the community in a beneficial way.
About the Writer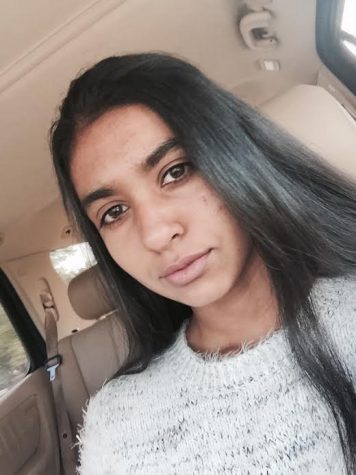 Amrita Sandhu, Copy Editor
Hello, my name is Amrita Sandhu. After school, I usually do homework, dance, play violin, or golf. Still, the majority of my time is spent watching a lot...