The 101 on Computer Science
Computer science is a new class being offered this year at Quartz Hill taught by Mr. Smith. Mr. Smith is not new to computer science; rather, it is something with which he is well-acquainted. He explained that the class is about learning to program, use Java, and solve problems. He also said that he believes this class isn't just learning how to program, but more about learning how electronics connect with other things in the real world.
The curriculum for computer science consists of analyzing solutions to problems, implementing algorithms, using algorithms to solve problems, running tests to solve problems, using Java programing language, and much more to do with programming.
The introduction of the computer science class is integrated into the Quartz Hill High School engineering program. With the addition of computer science, Mr .Smith is hoping that more technology-based courses will be added to the engineering program.
In computer science there are two goals for the class. The first is to complete two programing projects, while the second is to prepare students for Python programing, if they wish to continue taking computer science. These projects will help to ready them for the end of the year exam.
In regards to the exam, Mr. Smith explained, " My goal this year is to have ninety percent of my students pass that AP exam at the end of the year."
The class is not what many may believe it is, which is why Mr. Smith recommends it if you have an interest in it. He explained, "I believe that students shouldn't be discouraged to take this class because it's about programming, but instead take the class to prepare them for the future of technology." The new course at Quartz Hill High School is a challenging, but beneficial, class that many students should consider.
About the Writer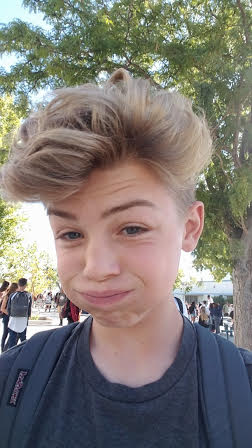 Taylor Lowe, Staff Writer
Hello! My name is Taylor Lowe. This is my first year in journalism. I am very excited to make new friends, as well as new memories. I joined journalism...