Hard Work in the JV Cheer Team
The QHHS junior varsity cheerleaders have been anticipating this season's exciting arrival. On Thursday, August 24th, they debuted their newest cheers and chants at the first JV football game of the year.
Typically, the team has practice for a couple of hours, two times a week. During this time, they run through cheers for the upcoming games. The junior varsity team tends to perform at pep rallies, JV football games, assemblies, and occasionally varsity football games. This season, they are lead by three of the most outstanding cheerleaders: Annie Berg-Robertson, Madison Foote, and Paige Crowder.  
One of the three JV captains, Annie Berg-Robertson, is eager to see her "team grow and become closer as friends." More importantly, she wants to see this amazing group of girls become "like a family." As one of the team captains, Robertson is responsible for being a good role model and example for her teammates. Robertson explained, "[We have] a leadership role as captains, so when the coach isn't present, we need to take over. We send out messages daily about practices, uniforms, events, etc."
Gwendolyn Upah, another member of the cheer squad, believes that "making sure everyone understands the routine and is safe while performing it is the number one responsibility that we have as a team."
Upah, who is a first year cheerleader at Quartz Hill, explained that the main difference between the junior varsity and the varsity team is that "on JV, you really get the learning experience instead of the constant pressure of other girls looking up to you." Considering herself and others on the team, Berg-Robertson said, "Cheer is a great experience filled with loads of positivity and a variety of learning opportunities." Annie added, "Being a first year cheerleader, it has been a great learning experience and I can already feel myself getting stronger and better with time."
In preparation for games, this group of girls normally warms up by "setting up cheer boxes, gathering all of the necessary equipment, stretching, and stunting," according to both Gwen and Annie. Practicing new routines and performing them is what the team looks forward to the most.
The Quartz Hill junior varsity cheerleaders have a bright and cheerful future ahead of them. With their three talented team captains, the JV cheerleaders are going to have great role models to help them excel through their tenure as Rebel cheerleaders.   
About the Contributors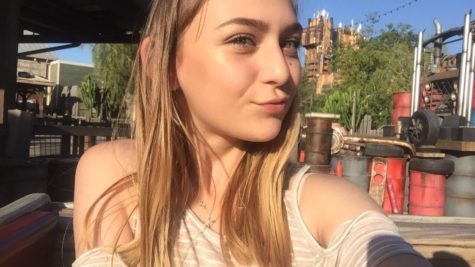 Natali Josevska, Staff Writer
Hello! My name is Natali Josevska, and this is my first year doing the QHHS Ubiquity. In my free time, I enjoy shopping, watching Grey's Anatomy, and spending...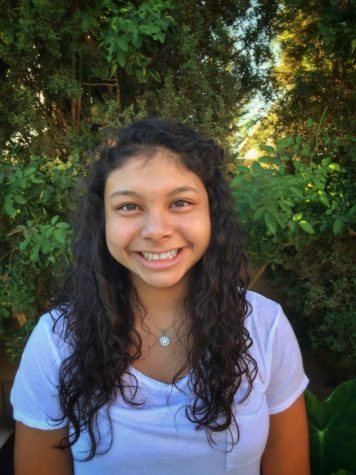 Jennifer Quijada, Staff Photographer
Hi, I'm Jen and I love to paint, play the piano, and take photos (obviously). My life isn't that interesting so that's all I'm saying.