Mr. Jenison: A Class of Life Lessons
Quartz Hill High School is full of wonderful and passionate teachers. In each subject, there are teachers that work hard for their class and students. One such hardworking teacher that comes to mind when thinking of English teachers would be Mr. Jenison.
Mr. Jenison grew up overseas for multiple years and was surrounded by different cultures and languages. His own parents are teachers, and they were in part an inspiration for him to become a teacher. He went to school at QHHS for a short time and gained more education at AVC for a year and a half, as well as Cal State Fullerton for four and a half years.
Mr. Jenison is a passionate teacher. He has been teaching for nine years, three of those being at Quartz Hill. As well as being an English teacher, Jenison advises for the Non-Profits, Ballroom Dance Club, and Worship Club.
Outside of school, Mr. Jenison enjoys many activities. Family is a big part of his life, and he enjoys hanging out and traveling with his family. He loves coaching his son's little league team and playing the guitar and piano. During lunch, he may even play at school. His love for family even influenced his choice of career. "I knew more than anything that I wanted to be married and have kids. Therefore, I knew that teaching would be a great job to give me time with them," Jenison said.
Jenison is a teacher who greatly enjoys to see growth in his students.  He has "always been passionate about seeing growth in anyone" and he loves to "see people overcome obstacles."  He is always positive in his classes and patient with his students. Once they graduate his class, he hopes that his students will take away life skills, "like how to be respectful, responsible, and joyful." As well as teaching them the material required in class, he said that he wants to "prepare [his] students for life, not just college." He wants his students to know that "school is important, but life takes up so much of your time in the grand scheme of things."
With the new school year comes new classes. When asked if he is enjoying the new students, he responded, "Couldn't be happier!"
About the Contributor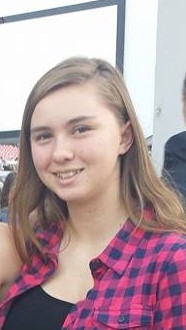 Madeline Smith, Staff Writer
Hi, my name is Madeline Smith! This is my first year joining the QHHS Ubiquity, and I'm excited to share my writing. Outside of school, I enjoy listening...