Double Lunch: Great or Not?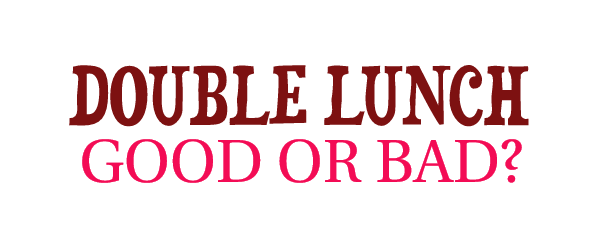 Lunch is a necessity for all high school students. It's the only time during the school day that students are allowed to relax from lectures and exams. They can eat, hang out with friends, and participate in extracurricular activities. As most students know, Quartz Hill has a double lunch schedule. However, if one asks the alumni of this school, they will explain that Quartz Hill did not always have a double lunch. In fact, there used to be one, unified lunch for all students and teachers. Why did Quartz Hill change to a double lunch? And was this the right choice? There are both pros and cons of having two, distinct lunches.
Similar to most high schools in film, Quartz Hill began having one lunch. However, as more students came to the school, lunch became too crowded. Surprisingly, this is not the primary reason for the switch. AP European History and Honors World History teacher Mr. Meester explained, "There were too many kids out and about … Fights would break out and there wasn't enough security to handle it." At the time, these fights were a serious problem, so the administration needed to find a solution. They decided to split the lunches in order to have a lower student to authority ratio. Consequently, the conflicts did decrease, making lunch more manageable for students and staff.
Although splitting the lunch solved the fighting issue, it gave rise to other problems for students, teachers, and clubs.
Being a loner is a major fear for most students. Unfortunately, having a double lunch increases the chances for students to be separated from their friends. This scenario has happened for many students. For example, one person may have A lunch while the rest of their friends have B lunch. This can be detrimental to the student's participation and mental well-being. An anonymous student put in this position explained, "It was hard to be alone at lunch … I spent all of freshman year eating lunch in the bathroom." It may sound ridiculous, but friends are a major aspect of high school. Without them, it's hard to explore the school, participate in club activities, or meet new people.
However, many students do benefit from two lunches, the major benefit being that lunch is less crowded. Thus, students are able to quickly grab lunch and have more breathing room. Furthermore, senior lunch privileges are less hectic because there are less people leaving school and less parking drama.
Quartz Hill assigns the lunches by splitting teachers and students by their quad. For example, everyone in the Village will have A lunch while everyone in the 200 Quad has B lunch. This split can be disadvantageous to teachers.
Not all students can completely understand their teachers' lectures or classwork, so they will ask questions or even ask for tutoring. Unfortunately, students and teachers are split by the two lunches, so a student in A lunch can't visit a teacher in B lunch. This hinders students and teachers who are unable to stay after school or arrive before first period because teachers can't give these students the attention they need to be successful.
Another disadvantage to teachers is scheduling make-up work or exams. To some teachers, it's ideal for students to make up work at lunch because then the teacher doesn't have to come to school early or stay after. However, the separation of lunches forces teachers to find ways to have make-up days, which is usually before or after school. Students may be able to miss one of their classes to make up work in another class, but this is not an ideal situation because the student may miss important instruction.
Finally, it's important to look at the effects lunch has on club life and activities.
Having two different lunches makes club management much more difficult. President of CRY Club Triveni Patel believes that having two lunches "will affect [her] club because club members aren't able to interact with others." It's difficult to discuss club plans in both lunches. It's also difficult to schedule important activities like elections. Usually, clubs have one lunch that is active and another that's practically dead. This makes elections hard because members from the active lunch tend to be the majority and will only vote for the people in that lunch. Good candidates in the minority lunch often go unrecognized.
However, a double lunch does help to keep clubs organized. Triveni believes that having one lunch would be beneficial to her club; however, it would also be difficult to manage meetings because of the large amount of students in her club. A unified lunch would cause club meetings to be chaotic and packed.
On the other hand, Laura Pagliaro, President of Kindness Club, believes that there should be one lunch because "all the club officers can run one meeting." She also thinks that this can help solve the problem of communicating with other officers. When there are two lunches, it's harder to keep a club alive. The club can die in one lunch, while the other lunch can be thriving. This can also make one's club unrecognizable because it only exists in one lunch. Adding to difficulties, it's hard to find two teachers that are willing to advise a club during the two lunches because they are busy. These hardships compel many clubs to schedule their meetings after school. However, some students aren't able to make it to after school meetings because they have other extracurricular activities or they don't have a ride.
Quartz Hill's idea to split the lunch in two was a great solution to the problem of fights, and it also allows for a less crowded lunch. However, there are many disadvantages that affect all spectrums of school life. Perhaps it's time to reconsider if split lunches are truly a better option.
About the Writers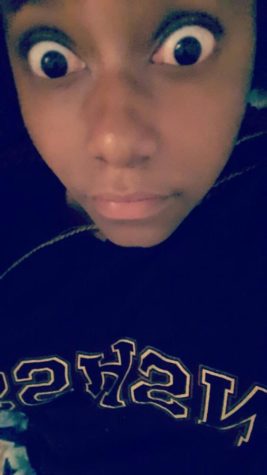 Sophie Mbela, Staff Writer
Hi my name is Sophie, and I'm obviously a student at Quartz Hill High School. I am a person who enjoys to challenge myself, but I tend to regret that a...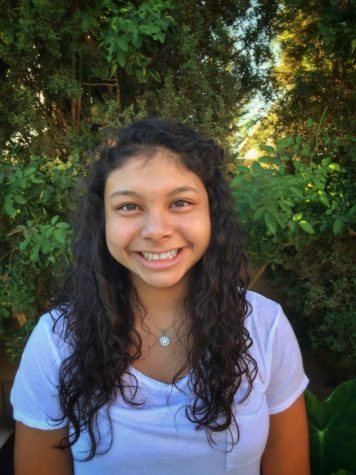 Jennifer Quijada, Staff Photographer
Hi, I'm Jen and I love to paint, play the piano, and take photos (obviously). My life isn't that interesting so that's all I'm saying.