"It" Movie Review
Hang on for a minute...we're trying to find some more stories you might like.
Pennywise seems to be the most infamous name at the moment, and with good reason.  The 2017 film rendition of Stephen King's horror novel It has permanently seared the image of the dancing clown's incredibly large forehead and disturbing smile into millions of minds across the world.
Once you get past the initial annoyance and confusion of talking about a movie named "It," discussing the movie with anyone and everyone becomes a lot easier. It seems as if this movie has taken over almost all forms of social media. People cannot stop talking about this horrifying monster and the poor kids on whom he preys.
There is no doubt that this version of good old Pennywise the Dancing Clown looks significantly more terrifying than he did in the 90's. A great actor paired with incredible special effects ensures that this clown's face will be residing in a dark place in the back of your mind for quite some time.
He does, however, seem a little less scary personality-wise. When we see the kids interacting with the clown, he acts a little goofier than you would expect. This, at times, makes it harder to take him seriously, but I suppose that is the job of a clown in the first place.
What really makes this movie worthwhile are the actors that play the kids, better known as the Losers. Light-hearted laughter and crippling fear really do not seem like they should go together, but this movie uses them perfectly with one another. The lovable nature of these kids shines through when they are joking together and hanging out. It emphasizes the fact that these are really your every-day thirteen year olds and not some mini superheroes.
The actors bring these dorky kids and their juvenile humor to life. This makes it easy to grow attached to them quickly, causing it to hurt more to see them put in such a terrible situation.
Aesthetically, the movie is beautiful. It captures the 80's era perfectly, from outfits to music to household furnishing. It is incredibly pleasing to look at and to listen to, with a perfect soundtrack playing through, including songs varying from the likes of The Cure to dramatic symphonies.
This 2017 rendition of It is definitely worth watching. The characters are extremely lovable (and others hateable) and they get you deeply involved in the story. It is terrifying at the parts where it needs to be and funny or heart-wrenching at others. Every element of this movie flows together perfectly and makes for a really great composition.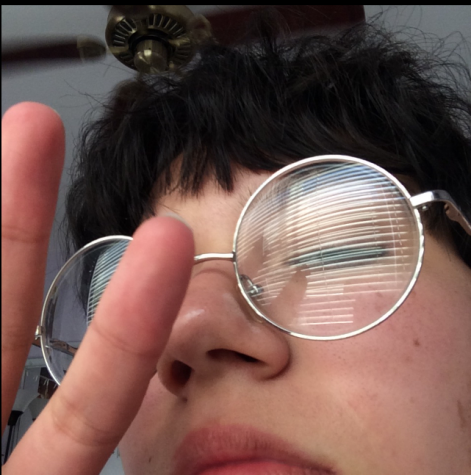 Alyssa Hoffman, Staff Writer
Alyssa Hoffman is a high school student that is just trying her best. She joined the Ubiquity staff her junior year because she has an interest in writing...