Can QHHS Students Beat the Heat?
   For years, people have stressed the numerous benefits of playing sports, participating in extracurricular activities, or performing any kind of physical activities. These benefits include weight management, dramatic improvement on academic subjects, sharpened concentration, and lower stress levels, among several others. Here at Quartz Hill High School, students are offered the opportunity to play in the school's various sports and band, but the students are at a disadvantage when they participate in fall season activities. The sports teams and the marching band often practice in the afternoon when the sun is scorching hot. Regardless of the numerous advantages that have been advertised, some athletes have complained that they are overworked and overheated during practices.
   Leia Nilo, a freshman on the girls' tennis team, said, "I do feel overheated sometimes because we once had practice when it was 108 degrees." The tennis team practices nearly every day, and they only take water breaks after their drills are over, leaving some students feeling overworked due to the unpleasant combination of heat and exhaustion. With a limited number of resting days, their muscles also ache, leaving them more vulnerable to the harsh weather conditions. Despite this, Nilo shares that she finds the practices necessary for conditioning since they compete in sweltering heat.
   Mr. Vondra, the Varsity and Junior Varsity football coach, revealed that his football players have undoubtedly endured some toilsome weather conditions. When asked how many practices have taken place in temperatures above 95 degrees, he replied, "Including summer practices, over 20 practices have taken place in temperatures over 95 degrees."
   Despite this, he claimed that none of his football players this year have complained about feeling overheated. Mr. Vondra explained that while the conditions are sometimes harsh, the players were aware of the challenges they would face when they tried out for the team, and they foresaw that playing football in the Antelope Valley would not be without its disadvantages.
   In addition to those participating in fall sports, girls on the Spanish dance team are also victims of the sun. As practice for Homecoming, the team met four times a week in the 100 quad after school. Jazmine Alvarado, the senior captain of the team, shared that the recent heat has affected the length and frequency of the team's practices.
   In response to an inquiry about whether practices have been canceled as a result of excessive heat, Alvarado said, "No. Thankfully, we've never had to cancel a practice but when I was a sophomore, we almost did because it was 102 degrees." She added that she would indubitably call off a training session if the temperature reached 105 degrees or higher. While the team often pushes past the heat, Alvarado ensures the girls' proper hydration by providing water during the team's multiple breaks.
   On Saturday, August 26th, marching band members assembled early in the morning to prepare for an eight-hour practice. Not only was the meeting lengthy, but the majority of it took place outdoors. Christina Koukourikos, a freshman clarinet player in marching band, says that the marching band was outside for 5 hours before ending the day indoors. While they were outside, the band members were only granted two-minute breaks to scamper off to find their water bottles and some shade. Koukourikos also mentioned that her father was furious upon his discovery of such a brutal practice because he had been under the impression that the marching band would be outside in thirty-minute intervals with breaks separating these short periods of practice.
   A plethora of students who do not participate in sports or extracurricular activities have also been victimized by the merciless sun. Mr. Brumwell, one of the five P.E. teachers, stated, "Obviously heat affects professional decisions regarding the type, the duration, and intensity of any outdoor activity in physical education class. Indoor activities will only be affected if other classes come inside to use the same facility." Although Brumwell's classes are currently playing volleyball, the students have been running miles, doing push-ups, and performing numerous other draining outdoor activities until recently.
   He has attempted to help students adapt to the seemingly unbearable weather conditions by gradually increasing the intensity of their exercises with the firm belief that "if they are trained properly and acclimatized to the weather, they can tolerate more than those students who are less prepared to handle these conditions." Brumwell explains that students often blame the heat for their poor performance when the cause is their failure to properly hydrate and condition themselves.
   However, the limited amount of indoor space for the P.E. classes has left Brumwell's students at a disadvantage even on days when he plans to keep them indoors. Amber Stricklen, a sophomore, expressed that her P.E. teacher, Mrs. Sodeinde, is sensitive to any unpleasant weather and typically goes indoors when the temperature reaches about 90 degrees Fahrenheit. Of course, this has been beneficial to Mrs. Sodeinde's students, but other P.E. classes have been forced to bring their schedules to a halt so that everyone can share the limited space in the gyms.
   One problem that no sport, extracurricular group, or P.E. class discussed was the effect of the sun's rays on their skin. It's an accepted fact that most students will begin to tan after constant exposure to the Sun's rays, but this excessive exposure can cause skin cancer. While moderate outdoor activity can lead to healthy levels of Vitamin D, overexposure poses risks to the health of these students.
   A study conducted by the National Center for Biotechnical Information found the risk of cutaneous melanoma and nonmelanoma skin cancer increased in marathon runners. Of course, sunscreen is one method to prevent diseases caused by UV rays, but not all brands can be relied upon to meet all three AAD recommendations – broad-spectrum protection, water resistance, and an SPF of 30 or higher. An alternate solution would be to wear long sleeved shirts and sweatpants or leggings, but the body temperatures of the students would rise and remain trapped in the layers of clothing, making it difficult for the body to cool itself off with its natural sweating process.
   Athletes playing fall sports, students that participate in physical extracurricular activities, and those taking P.E. courses have all been forced to struggle through the sweltering heat with potential risks to their health and general well-being.
About the Writers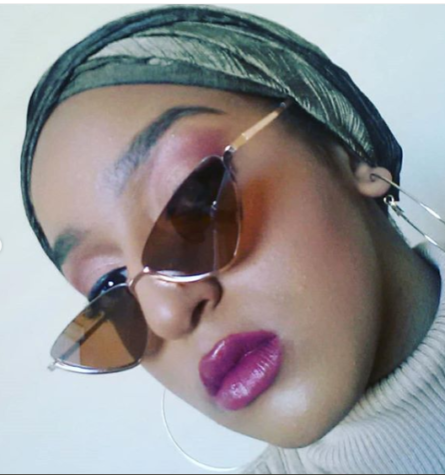 Ola Elmahdi, Opinion Editor
I'm Ola Elmahdi, a young, less than energetic editor of the Ubiquity. My favorite article from the Ubiquity is probably "Modesty: Not Always a Virtue"...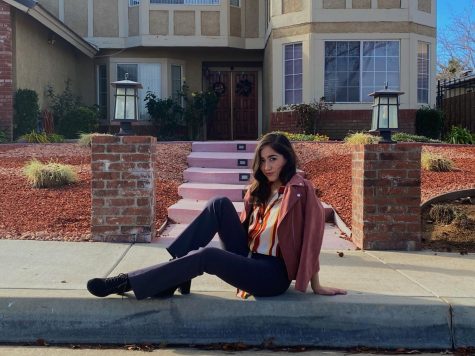 Melissa Canales, Editor in Chief
In one word, I describe myself as colorful. I adore watching sunrises and sunsets, reading books by candlelight, going on picnics with the stereotypical...