Volleyball Captain Profile
The girls' freshman volleyball team at Quartz Hill has been thriving due to the leadership skills of its co-captains. Although the start of the season was a bit rocky, these girls have grown immensely as a team and have continued to better themselves.
One of the captains, Jordan Gutierrez, said, "We started off like any other team, with a lot to improve on. During our first few games we were a little scrappy because we didn't have much experience working as a team." After team building exercises and other bonding events, which are also organized by the captains, the girls became closer and their skills grew stronger.   
Co-captains Abigail Williams and Jordan Gutierrez are the driving force behind the freshman team. They work together to improve their team and ensure that the confidence of the players is always present. Abigail said that the number one responsibility as captains is that "people depend on you to make the correct decisions and help them when they need it." Jordan believes that, as a captain, she is responsible for maintaining a strong bond among all of the girls. The two captains also tasked with the coin toss before the game. Gutierrez stated, "During the game, either my co-captain or I can talk to the referee if there is a bad call being made and we try our best to solve the problem."
Both Williams and Gutierrez aim to become professional volleyball players because it has been a long time dream of theirs. They simply want to succeed in playing the sport that they are truly passionate about. Williams adds, "Volleyball benefits me because it keeps me in shape, as well as healthy, and I form strong bonds with new people."
While Abigail and Jordan primarily focus on volleyball, they also participate in other extracurricular activities. Jordan plays club soccer in the AYSO League and is going to try out for the QHHS soccer team. Outside of school, Abigail takes part in art classes and plays club volleyball for extra practice.
Currently, the girls' freshman team is undefeated, and both Williams and Gutierrez hope to maintain this success for the remainder of this season. These two hard working leaders have only impacted their team in positive ways. Williams stated, "Jordan has greatly influenced how the team acts and the effort that they put in at practice as well as games. She handles her role very well." Jordan added, "We balance each other out and I'm glad she is my co-captain."  
About the Writer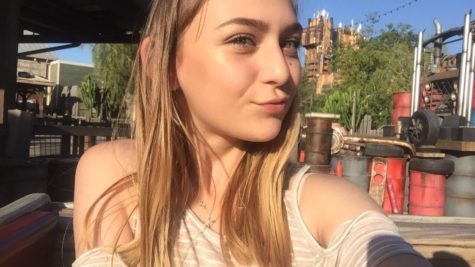 Natali Josevska, Staff Writer
Hello! My name is Natali Josevska, and this is my first year doing the QHHS Ubiquity. In my free time, I enjoy shopping, watching Grey's Anatomy, and spending...