Teens Versus Time: Is Later Better?
For many years, the idea that school causes sleep deprivation and inefficiency in the daily lives of students has caused an endless debate. The average school in California has a start time of 7:30 A.M. and an end time of 2:00 P.M. Multiple scientific studies have been performed to prove that the average teenager suffers from sleep deprivation, primarily due to school. Sleep deprivation can lead to depression, stress, and memory loss, and it has been linked to multiple fatal diseases. The state of California has brought attention to this issue and may have a solution: Bill SB-328.
Bill SB-328 has met opposition in the California State Legislature and has been postponed after failing to gain the necessary votes to pass. The now-dead bill states that all middle and high schools in the state of California would begin at 8:30 A.M. by July 1, 2020. Zero period classes will also begin at later times. This would result in schools ending later than the average time of 2 P.M.  Some members of the California State Legislature believe Bill SB-328 would tackle the apparent problem of sleep deprivation and stress in adolescents. Many students and administrators still argue the bill would only cause more conflict in both home and school environments.
The staff at Quartz Hill High School had mixed opinions on the bill; some have neutral views, but others are strongly opposed. Mrs. Morrow, the QHHS librarian, said, "I would have to stay at school later. I am an early person and enjoy the mornings, but if it is better for the kids, then I think it would be fine. In the morning, I have up to one hundred kids in the library before school starts because of parents having to be at work early. If the bill is passed I believe that could be a problem for parents to transport their kids that late, but other than that, it's fine with me."
A security guard, Mr. Niemeyer, has mixed feelings regarding the bill as well. He said, "I don't like it. I have little kids as well, so that could impact my whole schedule of picking them up and dropping them off.  In addition to that, some of our overtime that we receive for security would be taken away if the games were to be played at different times."
Student Nicole Ross also believes the bill will cause more harm than good, saying, "I have ASB zero period, so I am already at school from six to three. I wouldn't want to be at school later in the day because I have dance practice, and sometimes, that will start at 3:30. The bill would cause me, and I'm sure many others, to be late for their other commitments."
Although many believe the bill would interrupt the routines of those involved with schools, a fair amount of students believe the benefits will outweigh the consequences. Malena Ronga said, "I think that this would actually improve a lot of ASB events that we put on because we will have more time to set up. Along with that, we will be well-rested, and students will be happier to go to school.  I think it would be a really good idea. The only thing is that we would have less daylight after school to put on events, play sports, and perform club duties, but that is still manageable."
Natalie Gray also has a similar view on the benefits of the bill. She said, "I'd be really excited for school to start later because I would get more sleep. But, I don't like it ending later because that's less time I have to do my homework. I am also late to school a lot, so I think the bill being passed would make it easier for me to keep track of time."
The public has doubts about the bill benefitting the lives of not only students but parents and administrators as well.  Although it may prevent sleep deprivation with most adolescents, Bill SB-328 would not eliminate stress and problems brought from other commitments. The state of California must take this into consideration if the bill (or a bill similar to it) reappears. Therefore, the bill could fulfill its goal of benefiting students instead of harming them further.
About the Writers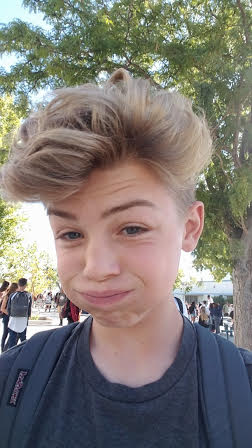 Taylor Lowe, Staff Writer
Hello! My name is Taylor Lowe. This is my first year in journalism. I am very excited to make new friends, as well as new memories. I joined journalism...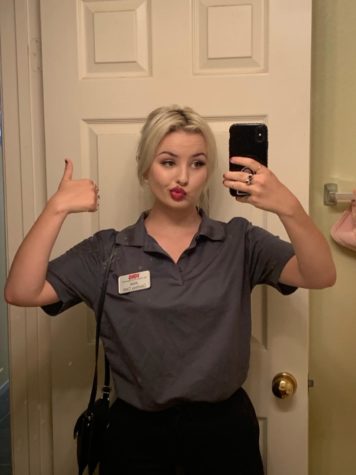 Josephine Nadolny, Copy Editor
My name is Josephine Nadolny, but everybody calls me Josie.  I absolutely love writing, and my dream is to work for National Geographic or Vice as a journalist. ...