An Overview of the American Cancer Society Club
One of the most dedicated and hard-working clubs on campus would definitely be the American Cancer Society Club. The students of the club, as well as the adviser, Mrs. Simonds, work hard to hold events and raise awareness for cancer. They meet every other Thursday in room 111 during A lunch and in room 213 during B lunch. Throughout the year, they have multiple work days and do fundraising for the American Cancer Society.
The main goal of the club, as explained by Mrs. Estrada, is "to raise awareness and money for the American Cancer Society." Throughout the year, the club runs and participates in events to raise money. They are especially busy during the month of October because it is Breast Cancer Awareness Month. During October, the club has many work days and runs multiple booths at sports games. The club even has a booth out at lunch during Pink Week.
If you take a look at some of the doors around the school, you might notice a similar decoration on multiple doors. Every school year, the ACS Club makes designs on the doors of each faculty who are survivors of cancer.  
The biggest event that the club holds is the Relay for Life. This well-organized event is held later in the school year, and the survivors and their families greatly appreciate and enjoy it. A dinner is held for survivors and those who support them. After the dinner, community members attend an all-day relay event.
Survivors and their families or friends can walk around a track for as long as they like.  The walkers are given beads to collect on a string each time they walk a lap around the track.  There is a lap dedicated to the survivors during the morning of the event during which the survivors will walk in remembrance of their hardships and the overcoming of their cancer.
Also, people make lanterns for loved ones who have passed. Later in the night, the lanterns will be lit up, and people will be able to see the names and faces of those who have passed. Then, attendees will walk a lap of silence in the dark with only the lanterns for light and bagpipes being played through the silence.
About the Writer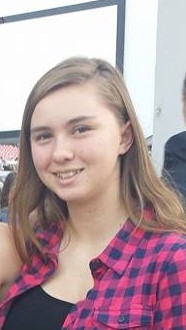 Madeline Smith, Staff Writer
Hi, my name is Madeline Smith! This is my first year joining the QHHS Ubiquity, and I'm excited to share my writing. Outside of school, I enjoy listening...