Breast Cancer Awareness Game
As the Quartz Hill girls' tennis season comes to a close, the players decided to have a breast cancer awareness game that took place last Thursday, October 19. October is breast cancer awareness month and the girls' tennis team holds an annual "pink game" during which players use pink racket grips, wear pink shirts, and wear pink socks.
They also played with pink balls rather than the usual yellow during the game. The tradition has been carried out for many years, and the girls' tennis team hopes to continue to do it, until it has been cured. The game is always against Palmdale High School, and both Quartz Hill and Palmdale interchange hosting it. This year, it was hosted by Palmdale, and both teams dedicated the game to those who were affected by the diseases and others whose lives have been touched by breast cancer.
Katelyn Abaied, a varsity singles player for the girls' tennis team, stated, "We just want to spread awareness. It was fun, but we all as a team really do care about this, and we hope that it does something in the long run." This shows the dedication of the members who were involved in the idea of the game and the compassion of the team as a whole.
Taylor Heckenliable, another active varsity singles player, said, "We always look forward to this game, and it always leads to people becoming aware of the cause in the end." Members of the team such as Heckenliable are examples of those who care about the cause and want to spread awareness in any way possible.
Triveni Patel, a senior varsity player, stated, "This game really means something to me. I personally know people who have gone through the disease, and I have participated every year to try and honor them and raise awareness." Triveni is an exemplary student and player who clearly cares about breast cancer awareness and continues to support it by playing in the game every year.
  Even after the game takes place, both teams have a barbecue and have time to reflect on what breast cancer is capable of doing. They use the game as a way to make people more aware as well as to get others invested in researching the disease. Breast cancer is a serious disease, so participate and raise awareness in any way possible!
About the Writer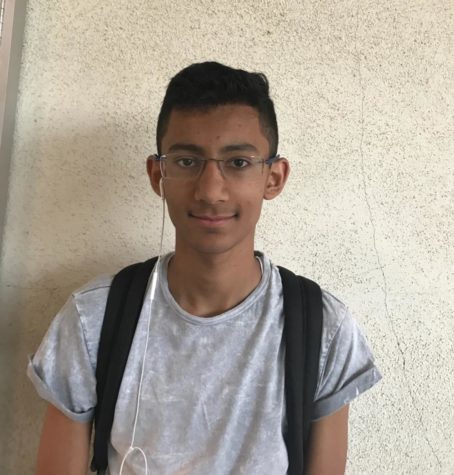 Rohan Kumar, Staff Writer
Hi, my name is Rohan Kumar, and I am currently a senior at QHHS. I enjoy playing basketball and tennis.