Happy Death Day! Movie Review
Directed by Christopher B. Landon, Happy Death Day has been a 68% on the Rotten Tomatoes scale with an average rating of 3.7 stars. Lead actress Jessica Rothe stars in a juicey horror story as Tree Gelbman, a blissfully self-centered college girl who wakes up in the bed of a college student named Carter. As the morning goes on, Tree gets this weird and uneasy feeling that she's experienced the events of this day, her birthday, before. When a masked killer suddenly takes her life in a brutal and unexpected attack, she once again wakes up in Carter's dorm room unharmed. Now, she must relive the same day over and over and over again until she figures out who keeps assassinating her in order to put an end to their terror.  
Although the story of the repetition of the same day is nothing new (reference to Groundhog Day), being murdered by the end of it is what gives this movie an edge. The murderer of the story, dressed with a baby mask on his face, has his eye set on murdering Tree. Tree's job is to figure out who is killing her and why. As the day gets worse every time she relives it, she attempts harder and harder to escape this never ending nightmare.  
Happy Death Day is a movie made to capture the eyes of the audience and has served the purpose of delivering humor and horror. It explores the essence of fear, and the actors do a really good job of portraying that fear in the story, all while maintaining a light, humorous tone.
Clark Collis, from Entertainment Weekly, said this slasher movie with fantasy and comedy overtones is "directed with vim, vigor, and heart by Christopher Landon … and boasts a winning central performance from Rothe." However, there are others who disagree on the significance of the movie. Walter Addiego from the San Francisco Chronicle said, "Despite its sometimes bloody content, the mood of Happy Death Day is remarkably sappy, aimed at the broadest possible audience for a film of its genre. Think of it as 'slasher lite' and an acceptable date movie for unadventurous types, and you have the gist of it."
Despite some negative reviews, Happy Death Day is the perfect amount of scary for anyone. It is a must watch movie that will have you screaming and laughing for weeks. If you are allowed to watch these kinds of movies, which I am not, you should go and watch it. HAPPY DEATH DAY!
About the Writer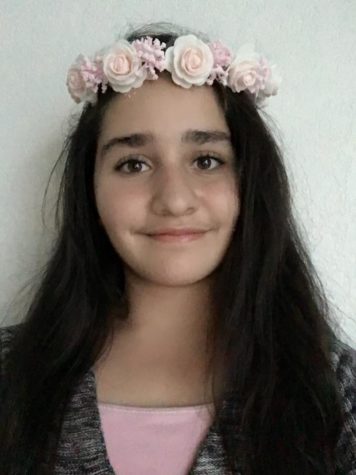 Anayis Francis, Staff Writer
Je M'appelle Anayis Francis and I am a sleep-aholic. During the time I am not doing my homework, I mainly enjoy watching TV, singing, and listening to...