Why Do Clubs Die?
Quartz Hill High School has over forty clubs ranging from the esteemed National Honors Society to the Food Club.  Each club has been said to bring a special influence and personal touch to the campus, but that may be far from true (at least for now).
Clubs that are known to be active on campus include Key Club, AVID, California Scholarship Federation, the Black Student Union, Multicultural Club, Tinikling Club, National Honors Society, and many more.
Student Jakilynn Phillips said, "I feel like I never hear about a lot of the clubs. I barely see any advertising for them around campus. Some clubs I joined at the beginning of the year have only met once and were really unorganized. But, I am in Tinikling Club and we meet once a week to practice."
Although many clubs are completely inactive, clubs lacking in advertising around campus may also be contributing to the "dead" club epidemic currently taking place at Quartz Hill High.
Amaya Bowie, the treasurer for Cove Club, said, "Cove Club is a club that raises awareness for dolphins and whales that suffer in captivity and that are slaughtered in certain areas of the world. We are usually active throughout the year, but I feel like not many people know who we are and what we are trying to achieve. We would like to advertise more, but when we do, not many people take us seriously."
Many clubs at the beginning of the year were very energetic and present, but over the course of the school year, many have dropped off. Additionally, some clubs are active but put out few to no advertisements, making them fall under the radar for most students.
Isabella Franco says, "I did not know there were over forty clubs on campus; it's pretty surprising. I think clubs should advertise more by setting up fundraisers or even posters around campus."
Students join a club to find communities that they have similar interests with, so when they find that club, they have no need to seek more, creating a dip in club advertisement.
Another problem that creates dead clubs is their lack of drive. Many students will start or join clubs for the purpose of standing out on their college application. After all, once the "paperwork" for creating the club is finished, it's over. They have accomplished their goal, fostering a loss of drive and purpose for their club. For example, while AP Club was created for tutoring, little has become of it. In fact, the club doesn't even officially meet in the room of its advisor, Mr. Glancy, on Thursdays anymore. This is a textbook example of a club created for college applications and quickly forgotten.
Some clubs, however, are very lively and involved in the community because they hold goals, purposes, and causes besides the college application. Multicultural Club is constantly hosting events like CultureFest and the Multicultural Assembly for other organizations like Spanish Club and Tinikling to participate.
Malena Ronga says, "I think the problem with the presence of clubs on campus is the lack of advertisement and drive, but mostly the lack of drive for the club. I wish the clubs had more of a cause or purpose to attract more people for their clubs."
Originally, clubs were used to spread awareness of students' beliefs and also give them an outlet to express themselves. That passion has now been consumed by an overwhelming amount of students who are simply trying to look good on their college applications without putting in the time to make their club a success.
About the Writers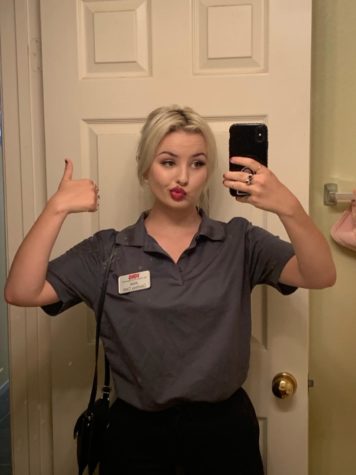 Josephine Nadolny, Copy Editor
My name is Josephine Nadolny, but everybody calls me Josie.  I absolutely love writing, and my dream is to work for National Geographic or Vice as a journalist. ...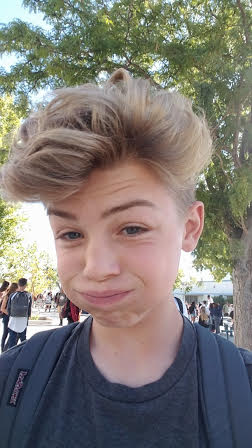 Taylor Lowe, Staff Writer
Hello! My name is Taylor Lowe. This is my first year in journalism. I am very excited to make new friends, as well as new memories. I joined journalism...