Player Profile: Dalia Bagdasaryan
The 2017-2018 QHHS girls' basketball season is in full swing, and the team is working hard to win games and improve its skills. This is sophomore Dalia Bagdasaryan's second year on the girls' varsity basketball team. Bagdasaryan contributes greatly to the team's success by playing the pivotal role of point guard. Her outstanding skills and hard work have earned her a position on the varsity basketball team. (She was even on the varsity team last year as a freshman.)
Bagdasaryan's passion for the sport began during the eighth grade in middle school, her first year ever playing basketball. Her participation in the middle school team ignited her love for basketball. From that point on, she knew that this was the sport for her. She worked hard to improve on her skills and was inspired by NBA players such as Isaiah Thomas and Russell Westbrook. "I look up to their work ethic and how much they put their heart into getting better," explains Bagdasaryan.
Although basketball takes up the majority of her time, Bagdasaryan tries her best to be involved in extracurricular activities and set aside time for homework. She is currently a member of the Multicultural Club, which have meetings during school hours. However, when it comes to homework, she must find a way around her after school basketball schedule. She elaborated, "It's kind of hard to balance my homework with the sport, but the only way to get it done is to start my homework right when I get home, which is usually 6:00 p.m. on practice nights and 9:00 p.m. on game nights."
A perfect balance of basketball, school, and extracurriculars is important for Bagdasaryan, especially because she plans to get accepted into colleges based on her basketball skills and studies. Though it may be difficult, she is determined to retain her 4.0 GPA for all four years of high school to reach her goal.
She also must further develop her skills for the sake of the team's success this season. The team's current league record is 1-5: 1 win and 5 loses. A team effort is required to beat last year's league record of 5-9. The girls must all come together and exert much effort on the court. Bagdasaryan believes that the team's losses are due in part to "beating [themselves] rather than the opponents beating [them]." Bagdasaryan's personal goal is to "work on [her] effort in the game and keep it at 100% the entire time."
As this is only her second year of high school, we cannot wait to see how Dalia Bagdasaryan will perform during the basketball season.
About the Contributor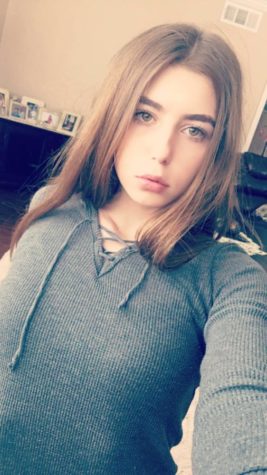 Aleksandra Brajanovska, Arts and Entertainment Editor
Hello, my name is Aleksandra Brajanovska! I am of Macedonia descent, and I am trilingual. I spend my free time reading, watching mystery shows, and going...