Four and a Half Stars for Star Wars
Hang on for a minute...we're trying to find some more stories you might like.
Almost everyone, whether they are a Star Wars fan or not, is aware that the newest movie in the recent development of the franchise has come out. Since the first movie of this new trilogy arrived, fans had been eagerly waiting for the next. Many of these fans, however, are extremely divided on how they felt about The Last Jedi.
Granted, I am in no way a die-hard Star Wars fan and not even very familiar with the entire franchise. Take this review with a grain of salt. It is coming from the point of view of someone who has seen only the most recent movies (The Force Awakens, Rogue One, and now The Last Jedi). The main reason I really attended these showings was to spend time with my brother, who actually is a real fan. However, I found myself really enjoying the last two movies, and that holds true for The Last Jedi as well.
After brushing up on some lore and reading basic summaries of the events of the previous movies, I was able to understand this new series very well. I, like many people, was excited about the second installment coming out. It is safe to say I was definitely not disappointed.
While many complain about the movie's incredibly long run time (over two and a half hours), I found that I hardly even noticed. The events of the movie were interesting enough to pull me along for all that time without getting fidgety or bored.
The movie introduced a couple new characters, one being the maintenance worker Rose Tico, played by Kelly Marie Tran. Fans were very excited to see the franchise again embracing the opportunity to cast minority actors and offer greater representation. Her performance was incredible and I completely fell in love with her character and her story.
As was expected, there was definitely more character development of everyone in the story, particularly with Finn. We see the transformation he goes through from the first movie to this one. It is not just him though, as the backstories of many of the other characters are revealed in a way that feels natural and not rushed. I found myself understanding them more because of this. The series builds a slow, but strong connection with the characters that you don't even realize is there until you find yourself at the edge of your seat at a point of tension.
Overall, the movie really impressed me. The combination of stunning visuals, incredible acting, and a great story line is enough for me to grant this movie a solid 4.5 / 5 stars. Half a star has been lost simply due to the mischaracterization of Luke; however, it is what was needed in order to propel the story and I respect the writers' decision to interpret Luke as they did.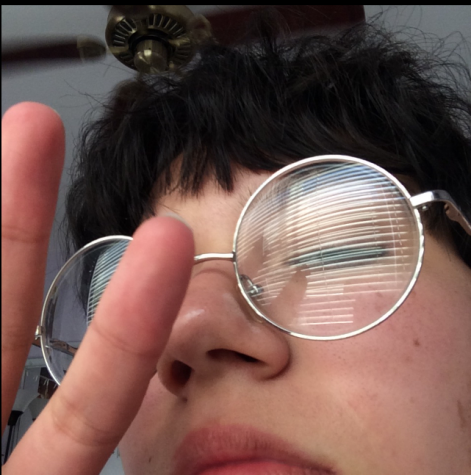 Alyssa Hoffman, Staff Writer
Alyssa Hoffman is a high school student that is just trying her best. She joined the Ubiquity staff her junior year because she has an interest in writing...