Player Profile: Sartaj Brar
Sartaj Brar is a sophomore student-athlete at Quartz Hill High School. He is a member of both the Quartz Hill Boys' Basketball and Boys' Volleyball teams representing the school during the 2017-2018 school year. Sartaj's passion for basketball began at a very young age. His family would play the game and he fell in love with the game. He officially began to play at the age of nine.
Sartaj puts in hard work in order to improve his skills. Brar said, "Every player needs to put in the effort. Originally, I played small forward for the first five games, but after some incidents, my position was moved to power forward. Now my team relies on me more than ever and I can't afford to let them down."
Brar has a tight schedule but still manages to stay on top of all his school work. Sartaj is currently on the pre-IB path, which has greatly impacted his time management skills. "I take advantage of every opportunity that I have to do my school work. Taking three AP classes along with three honors classes doesn't come easy and it results in a lot of homework and studying. However, I always make sure to show up at every practice and game, even if I don't get any sleep." said Brar. This attitude is what pushes Brar to get through the season with outstanding grades.
As well as balancing two sports, Brar is also involved in other extra curriculars. He is the president of Model United Nations and the senator of CSF. He is a member of National Honors' Society as well and plans on being more active in his community by volunteering at AV Hospital.
Although basketball is what Sartaj enjoys the most, he doesn't see himself pursuing the sport in college or professionally. "I simply play for the fun of the game. Since I was very young, I've always dreamed of going into the field of medicine and studying to become a cardiologist." His ultimate objective is to continue his education at UCLA and achieve his childhood dream of becoming a doctor. He plans to reach his goal by "keeping up [his] good grades, being more involved with the community, continuing to play sports, and doing well on standardized testing."
Sartaj Brar has an amazing future ahead of him and has worked hard for everything he has already achieved. Quartz Hill High School is fortunate to have him as a student.
About the Writer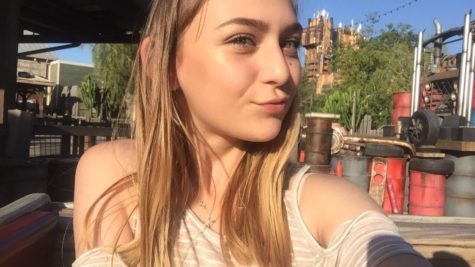 Natali Josevska, Staff Writer
Hello! My name is Natali Josevska, and this is my first year doing the QHHS Ubiquity. In my free time, I enjoy shopping, watching Grey's Anatomy, and spending...