Boys' Varsity Soccer Takes on CIF
For the 2017-2018 school year, Quartz Hill High School's varsity boys' soccer team took home the Golden League championship title and will be advancing to CIF competition rounds. Unfortunately, the team was not allowed to compete in last year's Golden League championship due to a fight that broke out during a league game. As a result of this fight, the team's eligibility for competition was suspended. However, this year, they bounced back with a shining record of eleven wins, three ties, and four losses with no fights on the field.
The Golden League championship game took place on Thursday, February 8, 2018, at Quartz Hill High School. The Rebels played against the Lancaster Eagles, defeating them with a score of 6-1. This win put our boy Rebels in first place in the league and also guaranteed that the first round of CIF will be played at Quartz Hill, giving our boys a home advantage.
Cade Lasley, a junior on the team, reflected what it was like to be playing on the field that night. He said, "The atmosphere on the field during our last game for the Golden League title was calm and collected because we knew the importance of the game. We wanted to secure that first place title, and the key to that was keeping our heads in the game and relaxing our minds."
However, prior to the championship game, the team found themselves in a tight spot that required them to win their final three games in order to advance to the final round. After the team's upsetting loss to Littlerock, they worked harder than they ever had before, ensuring that they would not let their well-deserved championship title slip through their fingers.
The next step for the team is securing a CIF win. They face Pioneer Valley on Friday, February 16 at Quartz Hill for their first round. However, the team does not doubt that it will win the match. Christian Gonzales, the Quartz Hill captain, stated why he believed that Quartz Hill will come out victorious: "Our team this year has improved greatly from last year's team. We have a lot more technical players and more determination to win the championship. This year, we have had no mercy for any team and we executed our skills. The plan is to win CIF and nothing less. We're here to make a name for ourselves and nothing less."
Gonzales, one of the star players on the team, plans to keep playing soccer even after his graduation in hopes of becoming a professional soccer player.
Each player has high expectations for themselves and the team when it comes to performing on the field. Thomas Reynolds, a junior on the varsity team, shared what he and the team must do to win their next game. He said, "Personally, I have to work really hard on the field because I am not as gifted as some of the other kids on the team. I have to give it my all in order to help the team prosper and win. Team-wise, to secure the win, we have to be humble and stay focused and hardworking at practice."
Quartz Hill has high expectations for the boys' soccer team and we wish them the best of luck on their first CIF match.
About the Writer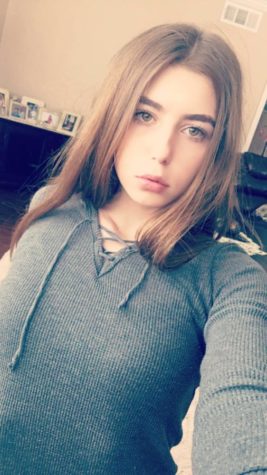 Aleksandra Brajanovska, Arts and Entertainment Editor
Hello, my name is Aleksandra Brajanovska! I am of Macedonia descent, and I am trilingual. I spend my free time reading, watching mystery shows, and going...