Top 3 Best "Bad" Films of All Time
Hang on for a minute...we're trying to find some more stories you might like.
Behind "big name" Hollywood films lie the hidden treasures that portray the true ability of self-expression through filmmaking. Most of these films, usually falling under the B Movie category, are low budget and considered to be quite terrible; however, through their exaggerated thematic cinematography, they continue to entertain fanatics across the world. This list describes a few of these movies and why they are considered to be so bad, yet so good.
Tommy Wiseau's

The Room
As the inspiration for writing this article, it is only right to give the number one spot to this cult classic. This film follows a man named Johnny, played by Wiseau himself, through his life, mainly focusing on the many troubles brought to his life by his girlfriend, Lisa.  Nobody truly knows what this film is about because it makes little to no sense, however, The Room may have a deeper, more metaphoric meaning than what is perceived. Throughout the film there are many secondary plots that are never resolved, basically leaving the resolutions up to the audiences' interpretation. With its mix of awkward dialogue and unconvincing characters, The Room is, without a question, a terrible movie, but is still extremely enjoyable and unlike any other film.
John DeBello's

Attack of The Killer Tomatoes
As you may be able to tell from the title, the late 70s film, Attack of the Killer Tomatoes is definitely like none other. Followed by movies like the Return of the Killer Tomatoes, Killer Tomatoes Strike Back, and Killer Tomatoes Strike France, the murderous fruit phenomena clearly hit home with those who enjoy the low budget sci-fi films. The plot of this incredible film depicts anarchist tomatoes revolting against humanity as multiple dim-witted scientists attempt to control the chaos. Although this movie was meant to be a horror film, it has an undeniable campy and comedic element that many will find quite amusing.
André Bijelic's

Cube
The Cube trilogy is truly an odd compilation of movies that tests one's understanding and imagination. Like other movies on this list, The Cube movies give a limited amount of information about what is actually happening in the film. As a low-budget film, The Cube uses unknown actors and the same set throughout, but the movie actually isn't bad. The main plot of the film involves a group of stereotypically normal people who awake in an inescapable trap best described as a deadly Rubik's Cube. This plot takes the viewer on a psychological rollercoaster that is certainly something that one would want to experience.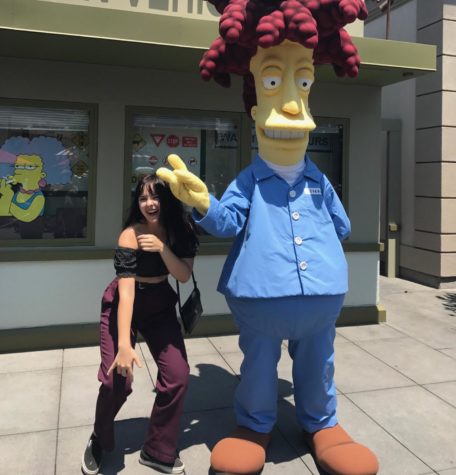 Josephine Nadolny, Staff Writer
My name is Josephine Nadolny, but everybody calls me Josie.  I absolutely love writing, and my dream is to work for National Geographic or Vice as a journalist. ...