Discover the Music of Ska
Hang on for a minute...we're trying to find some more stories you might like.
Music comes in an incredibly wide range of genres and sounds, but nothing is really as obscure and niche as ska music. Ska music originates from Jamaica and typically combines a flurry of jazz instruments with upbeat punk rock elements (such as fast drums and a chaotic, unsteady tempo).
Something such as this would not usually end up on my radar; however, I am open to listening to just about anything to see if I like it. When a friend approached to ask if I'd ever given ska music a try and I said no, she gave me a few suggestions. Out of curiosity and the temptation of potentially finding some new music to enjoy, I thought I might as well give them a listen.
The first band she recommended was Streetlight Manifesto. I quickly typed the name into my Spotify search bar and pulled up their page. Thinking it was only natural to play their most popular song first to get a taste of what they have to offer, I put on "The Three of Us." I was surprised to learn that the song came from their most recent album, which was released in 2013.
As was expected, I was met with a fast beat of crashing drums paired with brass melodies and punk vocals and guitar. Surprisingly, the song seemed to work well and was not terrible to listen to. I will say it was a bit jarring and probably too much for my taste, but I could definitely see the appeal. "The Three of Us" is a song that you can definitely mosh to. It gets your adrenaline pumping and has so much energy that you can't help but want to get up and dance to it.
Moving onto the next recommendation, I went through the same process as with the first band and put on "Keasbey Nights" by Catch 22. There is an immediate and obvious difference between this and the first song. "Keasbey Nights" is much more mellow — if you can even describe ska as mellow. The punk elements are toned down and the focus is more on the brass instruments. The guitar is more subtle and not as harsh as in the first song.
This is a song I can see being played at a beach party, as it's fine but is not too intense. It was equally as enjoyable as the other song, and I appreciated seeing the different takes on ska. I do not think I will be adding more ska music to my library any time soon, but I will say that it was not a bad time listening to this music. Overall, it's pretty fun and I can see the appeal, even if it is personally not my taste.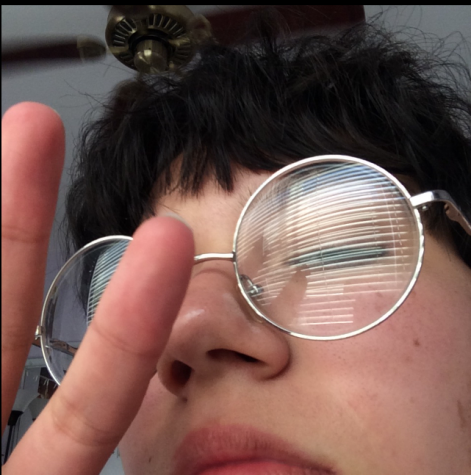 Alyssa Hoffman, Staff Writer
Alyssa Hoffman is a high school student that is just trying her best. She joined the Ubiquity staff her junior year because she has an interest in writing...