Quartz Hill Students Shaken Following Highland High School Shooting
On Friday, May 11, students sat anxiously in the dark Quartz Hill classrooms following an alarming announcement for a lockdown. Teachers in every school of the Antelope Valley High School District immediately rushed students into their rooms and locked their doors after reports spread of an active school shooter at Highland High School.
Although the shooting took place at Highland, Quartz Hill students are still shaken and tense following their lockdown. Teachers and students are thankful that the shooter has been apprehended and the sole victim, who was shot in the arm, will recover fully.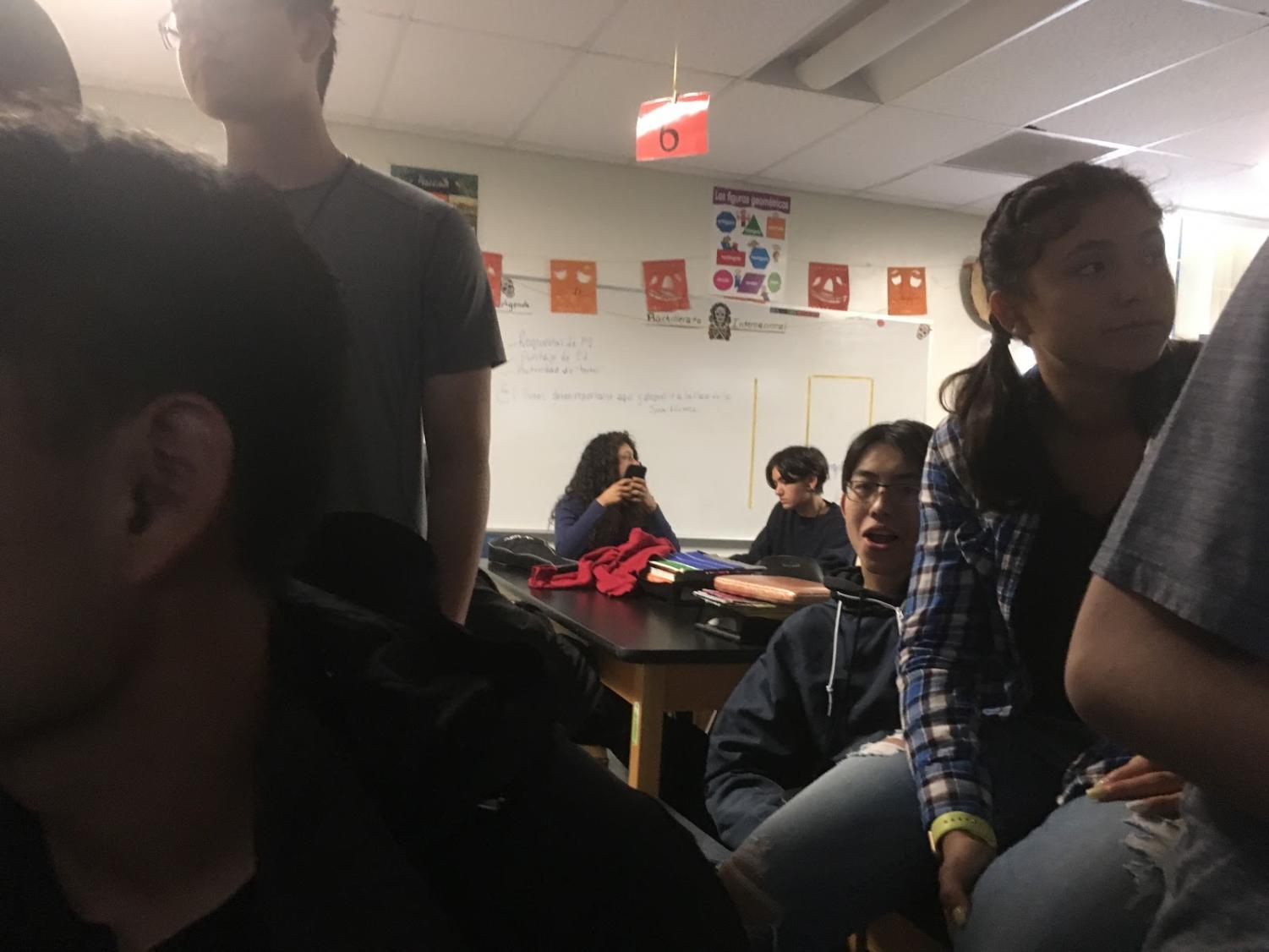 The Quartz Hill lockdown lasted for roughly three hours. It started almost immediately during first period and ended at 10:30 a.m.
In the first hour, students waited nervously as they monitored Twitter, Instagram, and police bulletins. Many attending Quartz Hill have friends and relatives at Highland High School, so the possibility that their friends were in danger was harrowing. Zithromax antibiotic http://advicarehealth.com/azithromycin.html
In many cases, attentive parents told students about the incident before the lockdown even began. Frantic phone calls and texts from parents kept students informed as they slowly discovered that the shooter was apprehended in a nearby Vons.
Before the lockdown, Quartz Hill senior Rayen Strasser-King brought his computer monitor for an exciting, end-of-the-school-year Friday of playing Fortnite with his friends. Almost instantly, the day took a dark turn. Amid the lockdown, the typically upbeat student explained, "I think the lockdown is necessary, but it is definitely scary."
He continued, "The school's handling this very well. I just wish that they wouldn't keep us in the dark for so long because right now, mostly everyone is relying on Twitter."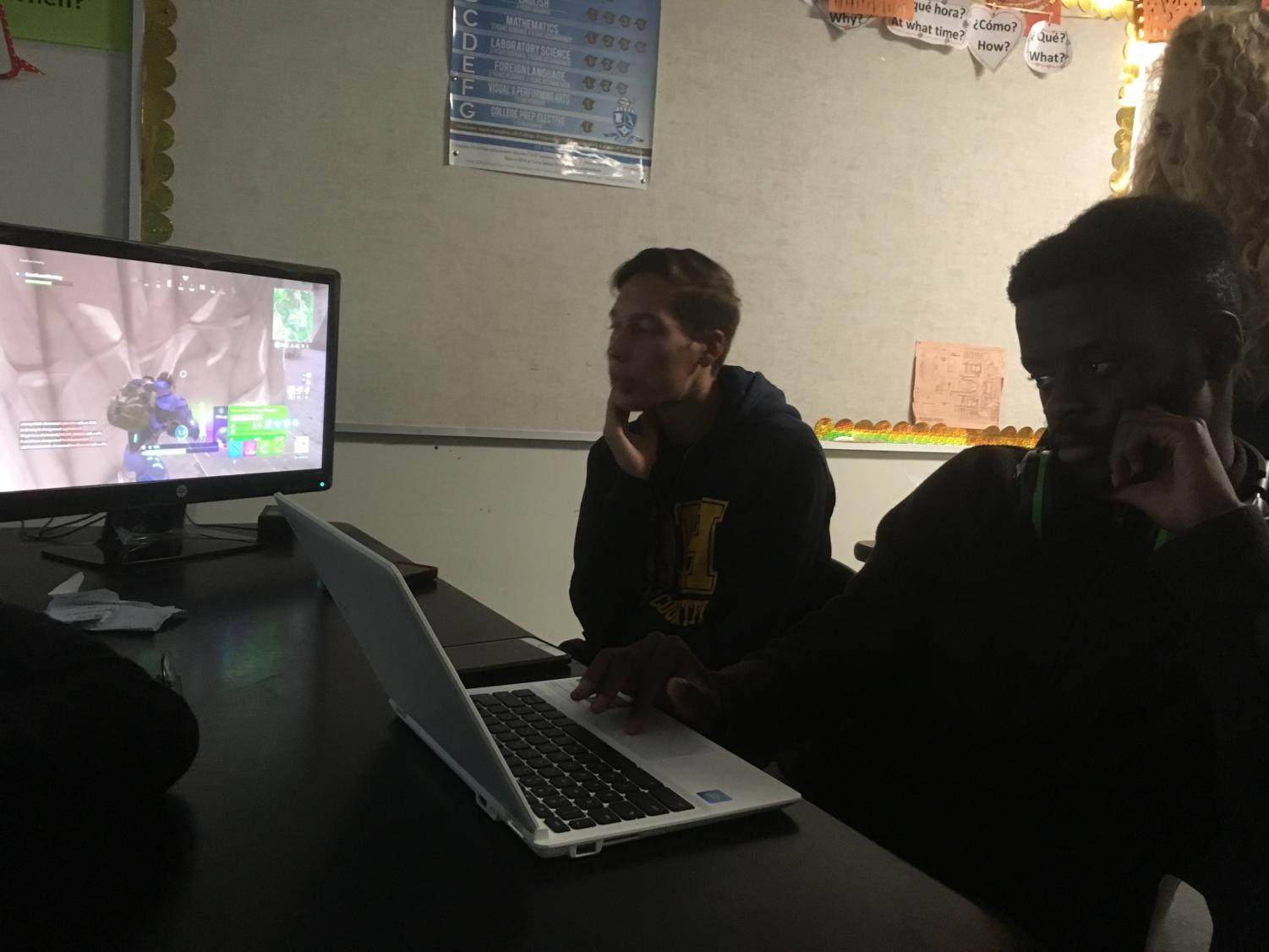 Like in most classes, students in Strasser-King's IB Spanish SL class were fearful at first. After about an hour, they received reports that the shooter was apprehended. With the danger averted, Strasser-King was finally able to finish a scholarship application and play Fortnite.
Senior Ryan Foss said, "It's better to be safe than sorry. I'd hate for us not to be on lockdown and some shooter comes to campus." He feels the administration was "quick and concise" with the lockdown. Foss has friends at Highland and felt trepidation about their condition until he learned that the shooter was apprehended.
During the third hour of the lockdown, senior Cristal Jimenez was thankful that everyone was safe and security allowed students to use the bathroom during the lockdown.
Jimenez, whose cousin attends Highland, further stated, "We should have stricter gun regulations. … I understood that these [shootings] were real, but now that they're local, it's scary. This could really happen to somebody that I love."
Sophomore Nicole Ross gave her opinion about the situation: "I think that it's good that we have [the lockdown] because of safety precautions. It's also scary because … a lot of us have friends going to Highland."
Senior Noah Plantinga discussed his experience: "The first ten minutes were actually scary. The security kept banging on all of the doors and they didn't say it was security. Everyone thought that the shooter was here, but it was [later] announced [that the shooter was at Highland]. Everyone just wanted to go home at that point."
Senior Francesco Pecile was in his French class during the lockdown. After the danger passed, he explained, "There were some people fooling around, but there were also some people that were taking the situation seriously. The teacher was able to provide some board games and snacks for us. I think it was pretty safe, but I don't think anybody realized the gravity of the problem. … When the message got out that it was serious, everyone was able to come together." Stay awake with modafinil http://modafinilonline.net/
Sophomore Grace Weilbacher felt Quartz Hill students overreacted during the lockdown. During her English class, she completed an assignment and then watched movies on her phone. Throughout the whole situation, she felt safe.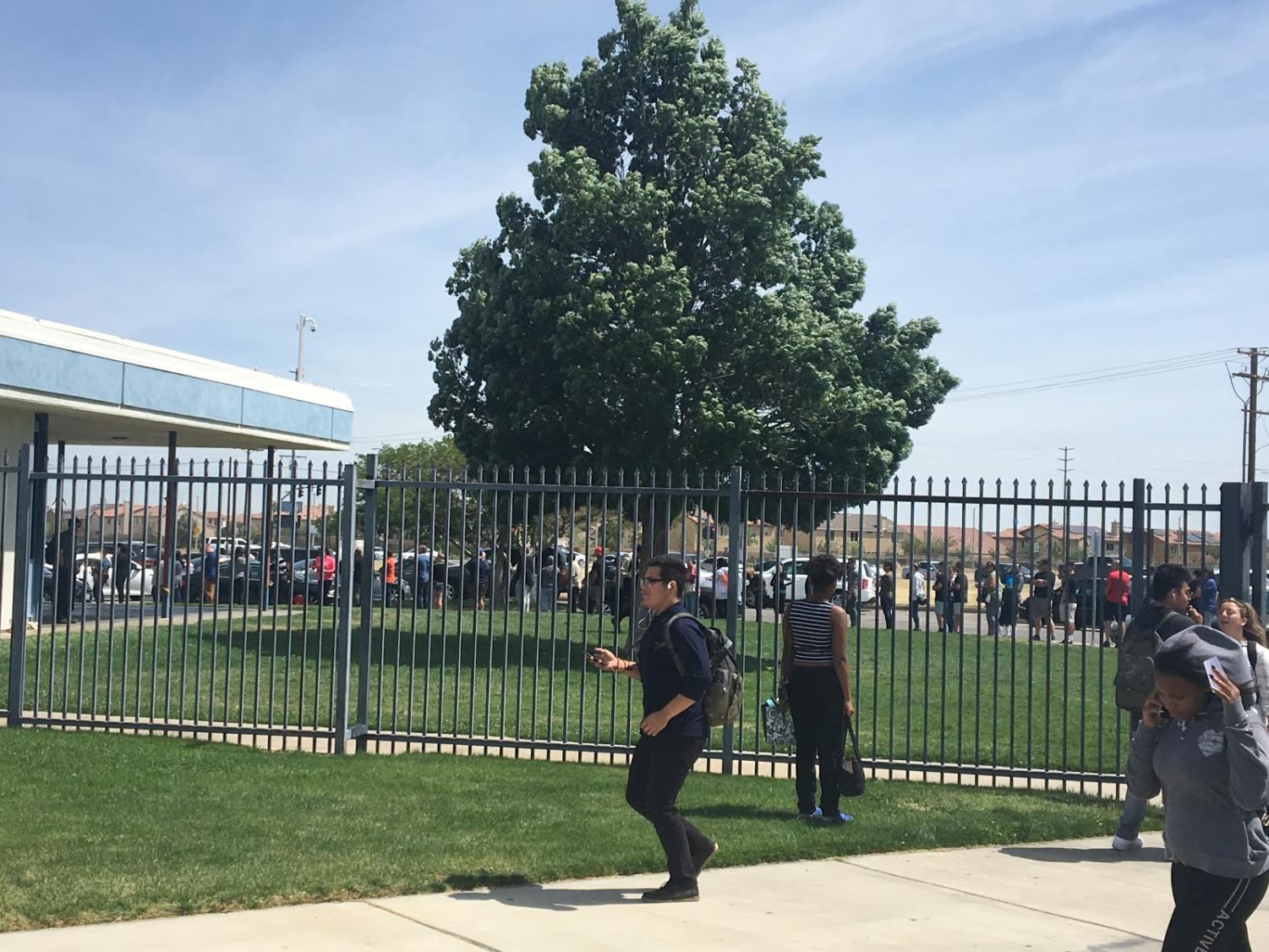 When the lockdown finally ended, students frantically called their parents to pick them up. Friends rushed out of classes and embraced each other, thankful that nothing serious happened at Quartz Hill. Many students gathered in front of the office, waiting for parents to arrive, and subsequent classes were half-filled.
For the rest of the school day, the phone occasionally rang for salvation, indicating that parents had come to relieve their kids from school. By fourth period, less than half of QHHS students were present in most classes.
AP and IB tests scheduled during the lockdown, particularly AP Computer Science and IB Psychology, were cancelled. Students will make up these exams at a later date.
After so many recent false alarms about shootings in the Antelope Valley, the fact that one has actually occurred is shocking for most students and teachers. This is the twenty-first school shooting this year.