Cleveland Cavaliers vs Boston Celtics
The Cleveland Cavaliers were able to beat the Boston Celtics in the  Eastern Conference Finals on Saturday night, winning by a total of 30 points. This was one of the worst losses for Boston in the History of the franchise, having been the 7th time they have ever lost by 30 points. Interestingly, 3 of those 7 losses have come from the Cleveland Cavaliers within the last year. It was a surprising win since Cleveland lost the last two games they played.
The Celtics shot 39 percent from the floor and 27 percent from the 3-point range, and were unable to lead at all throughout Game 3. The Celtics as a team could not have played any worse. Cleveland, on the other hand, was able to play great with all 6 starting players scoring double digits. When Cleveland as a team plays great, they are unbeatable. One of the main reasons the Celtics lost was because their star player, Jaylen Brown, was unable to perform during game 3. The Cavaliers were able to defensively stop Brown throughout the first quarter, continually fouling him and preventing him from getting into the key. This strategy worked, Brown had only 2 points by the end of the 2nd quarter. The Cavaliers were also able to fluster Terry Rozier and prevent Marcus Morris from shooting 3s, which also played a role in their loss. During the game, the Celtics Coach subbed in Guerschon Yabusele, a player who only played a total of 9 minutes throughout the whole season. The Celtics coach hoped he would be able to score inside the key, however, he was unable to do so.
At the end of the game, the Boston Celtics credited the Cavaliers' defence while also stating that they could have improved upon their defence towards the Cavaliers' guards. J.R. Smith, Kyle Korver and George Hill were able to put up 10 of the 17 3-pointers for the  Cavaliers. Cleveland will need to continue this style of play, in order to win game 4 and advance into the finals. In order for the Celtics to be contenders, they will need to return to the way they were playing in Games 1 and 2. Primarily, creating space to shoot from the 3-point range as well as having top notch defence so the Cavaliers' guards cannot shoot open 3s all game. As long as the Cleveland as a team is able to perform they can become a top team in the East Coast.
About the Contributor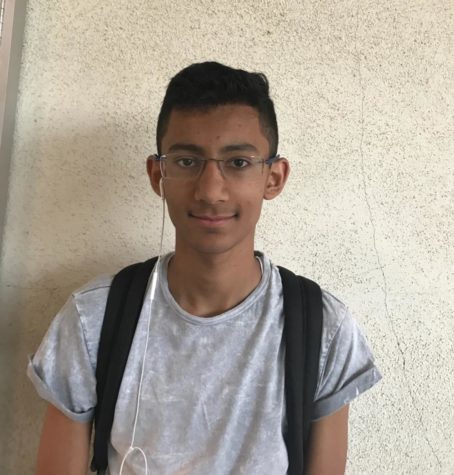 Rohan Kumar, Staff Writer
Hi, my name is Rohan Kumar, and I am currently a senior at QHHS. I enjoy playing basketball and tennis.