Grey's Anatomy New Season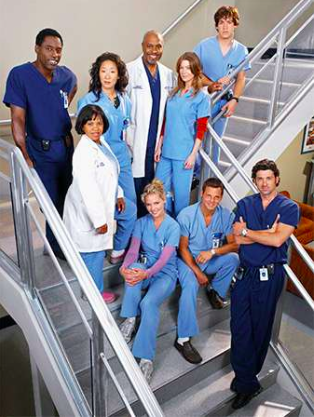 On September 27, 2018, a new season of Grey's Anatomy was released, with all new episodes. Grey's Anatomy is a drama centered on the personal and professional lives of five surgical interns and their supervisors. Fans of the medical drama show are all very excited and are beginning to form biased opinions on how good they think the new season is. Many people think that the new season is going to be great, whereas others are anticipating the opposite.
There were many moving parts towards the end of season 14, which built up to the excitement of season 15. Many students at Quartz Hill High School believe that the new season is incredible. "I think season 15 is super exciting if you've been watching for a long time and know what's going on," says Helen Chang, a fan of the show. "The season is going to be good because a few bad characters left, and many new characters were introduced that threw off the normality of the show."
Many original characters are also staying on the show, which pleases fans. "Alex and Jo are staying on the show, which is pretty cool," says another student, Alex Kim. "I think the new season will be great, judging by the season 14 finale." Many students thought that the new season would contain lots of surprises, just like season 14 and its finale.
A few of the events from last season were hard on the audience of the show, and many expect to see these storylines continue in season 15. "Meredith has a new love interest, and this means that she's over Derek, who was her main love interest for a long time," Chang continues. "However, he dies, which is very tough on us fans." More drama is introduced in the new season as well, such as love triangles. "Cheif Bailey backstabs Meredith and takes Jo away from her, and Jackson might have PTSD," another student adds.
Overall, the new season has generated lots of excitement from their fans. There are many potential conflicts and events that will lead to drama, but that's what Grey's Anatomy is all about.