Boys' Cross Country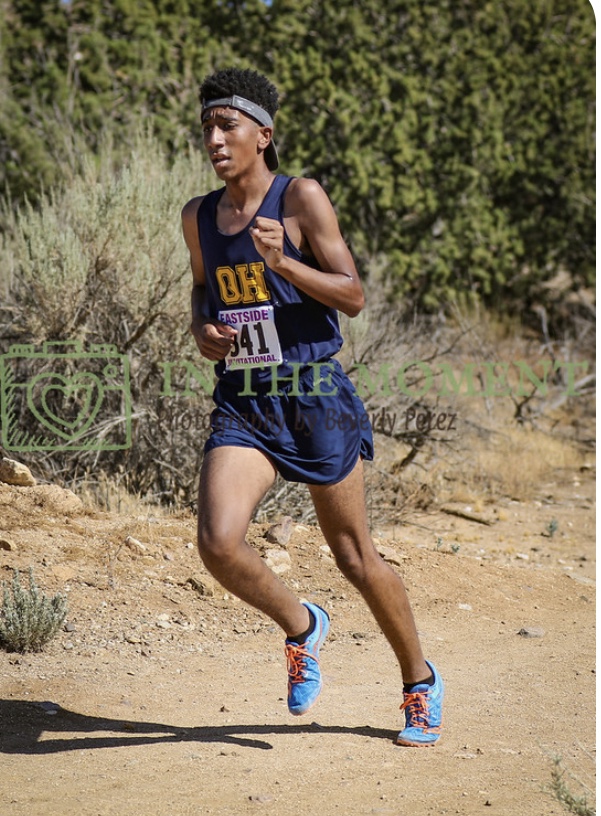 By Rohon Kumar, Staff Writer
October 18, 2018
The boys' Cross Country team has been practicing consistently since summer began. The team worked hard to improve their stamina as well as their running times. The next meet takes place on Wednesday, October 3rd at Apollo Park against Antelope Valley High School, Pete Knight, and Highland High School.
Many of the team members participate in Cross Country in order to help better prepare and condition for the Track season. Jesse La, a Varsity Track runner and Cross Country runner, stated: "I have been practicing Cross Country since I was a freshman, and I have also done Track since freshman year. The reason I primarily practice Cross Country is so that I can condition and get ready for the Track season because that is what counts the most.  It really helps improve my times especially [for] the mile. It always improves my endurance because I practice consistently, and the hard work really pays off, especially later in the season. Once Track starts, you can really start to see your progress. For the next meet, I hope my hard work shows, especially in my times because I have been going to practice consistently since Cross Country started."
Romwel Uvas, another runner, stated: "I have also been working really hard to improve my times. Since the beginning of the Cross Country season, I have reduced my time by a lot, almost 13 seconds. I also run Track, and Cross Country has helped me prepare for the upcoming season. I think I am ready for the meet next Wednesday, and I hope to perform well. The only thing that I am worried about is the terrain at Apollo Park; it is really rough and hard to run on. However, I think the team will be okay because we run and practice on some hard terrain so we are used to it somewhat. My main focus is to maintain my speed and do the best I can at the next meet so that I can really have an impact on the team's overall score."
The Quartz Hill boys' Cross Country team meet takes place next wednesday at Apollo Park against all the high schools in the Antelope Valley. So come to the park and support our Rebels!