Preparation For the Tennis Season
As December approaches, the tennis tryouts and season also begin. The roster has begun to take form in order to prepare for the upcoming season and games. When the preseason begins, the boys' tennis team will compete against the best teams in not only the Valley, but also in Valencia. These teams include Saugus and Canyon High School, the same teams they played last year. They are some of the top tennis schools in Southern California. Previous Coaches Guerrero and Beck have returned to coach again this year.
Isaac Kim, a returning varsity singles player, stated, "I have been working pretty hard to maintain my game. I practice on a weekly basis once or twice at the Lancaster City Park to make sure I stay consistent. That's the main thing I am trying to work on: my consistency. I want to be really well prepared for the upcoming preseason games because I feel that those games are the most important for our improvement. We play the best teams down in the Valley and [they are] great competition. When I play teams out there, I feel like I'm improving because sometimes it's a challenge [to] play [against] their top players."
Dennis Markosyan, a returning junior varsity player, stated, "I have been slacking off a little during the off-season, but now I am trying to get back into the swing of things. I struggled the most with footwork and stamina last year, so those are my priorities when I practice. I haven't really been able to make it to some of the tournaments, but I have been going to the Lancaster City Park with our singles one and practicing with him. I also run a lot so I can improve my endurance, and that's really what I've been doing to get ready for the upcoming games."
Coach Jose Guerrero stated, "I think that the preseason games are really the most important of the whole season. The teams in Valencia are a real challenge to beat, and they have great players compared to the teams we play in the Antelope Valley. I'm going to start holding early practice for some of the kids who want to work on their game, and I'm going to spend one-on-one time with each kid that shows up so they can get ready for the upcoming games."
Hopefully, the Rebels continue to work hard and remain consistent, and if they do they will be able to succeed during the season and perform well.
About the Writer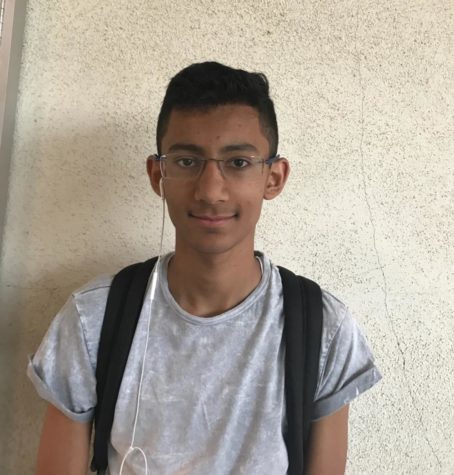 Rohan Kumar, Staff Writer
Hi, my name is Rohan Kumar, and I am currently a senior at QHHS. I enjoy playing basketball and tennis.