New Year, New Classes
By Alex Kim, Staff Writer
February 9, 2019
At the start of the new semester, parents were called and informed that their students could potentially receive a schedule change. For some students, this came as a relief, while for others it was a surprise.
According to the Quartz Hill website, there are two main reasons for why students received schedule changes. One possibility is that the administration needed to redistribute students so as to have an adequate amount of students in each period.  This set of schedule changes was intended to solve the overcrowding issues classes may have experienced during the first semester. Another reason for the schedule changes was that schedules needed to be adjusted to accommodate for any classes a student may have wanted to drop or enroll in. This second wave of changes was implemented only after the first to ensure that the desired classes were still available for transfers.
Sophomore Rozlyn Amaya commented that the schedule changes were confusing because she had "waited in anticipation all break for a change in [her] schedule and nothing had happened." As such, when she returned to school, she followed her typical schedule. It was not until later in the week that she was made aware that her schedule had in fact changed. Amaya reflected that, while the process was unorganized, she understood that counselors were working their hardest to meet the needs of all their students. She did think, though, that it could have been handled better.
Conversely, freshman Diego Vargas marveled at the speed of the system, stating, "I was impressed with how quickly they were able to move me from my old class into my new one. Even though my counselor said it was going to be about five to ten school days before my schedule got changed, I got moved in my second day." Although the process of switching was simple, Vargas did comment on the difficulty of adjusting to new teachers and a new routine but thought that, in the end, it all worked out well.
The conflicting viewpoints of these particular QHHS students demonstrate the differing experiences between students across campus. While the system may be frustrating at times, it is important to remember that counselors are doing their best to make sure all students are taken care of.
About the Contributor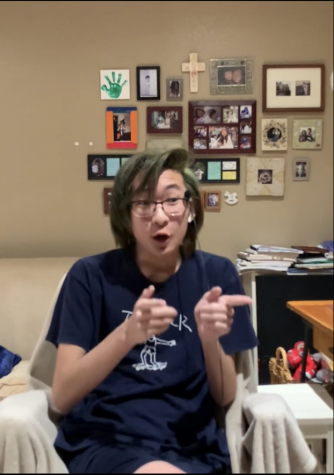 Alex Kim, Staff Writer
Hey all, Alex here. I'm a pretty big movie fan: I watch around one hundred movies a year, and I try to make sure that most of those movies are not dumb...